featured
Khareem Sudlow
All Simone Biles Wants For Her Birthday Is Justice For Sexual Abuse Survivors
March 15, 2020
DMT Beauty
#DMTBeautySpot #beauty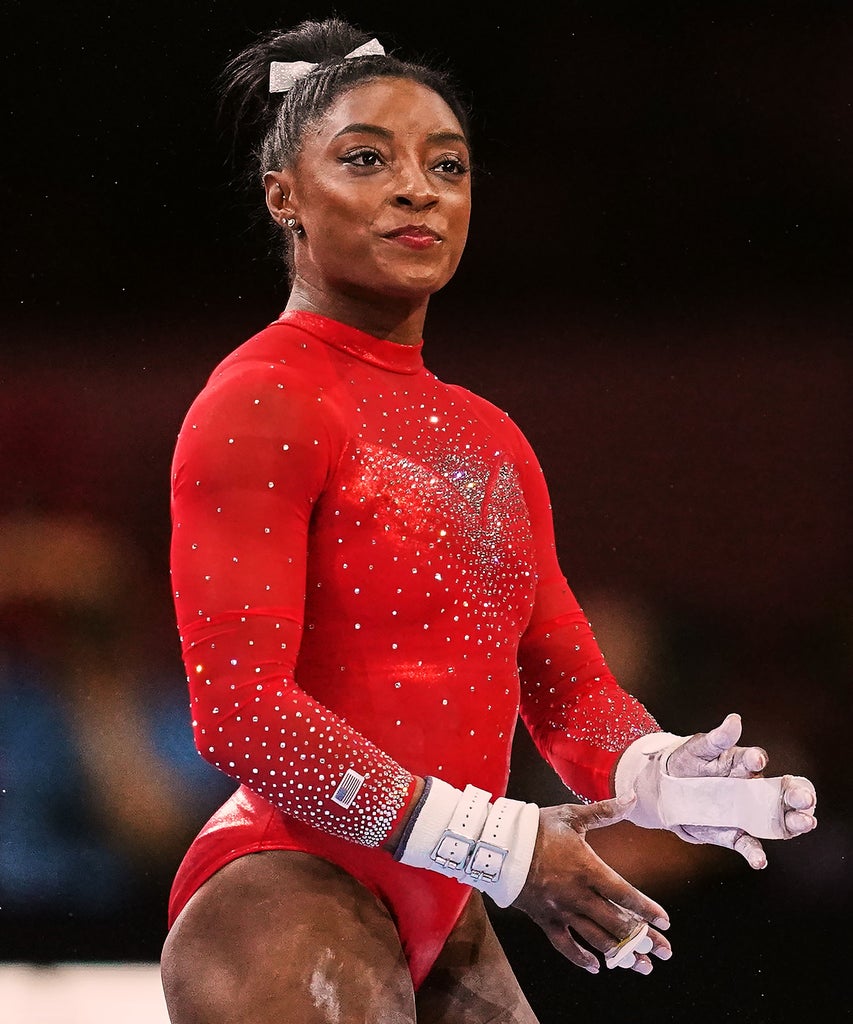 Simone Biles celebrated her 23rd birthday with a gold medal-worthy clapback aimed at USA Gymnastics and its mishandling of Larry Nassar, the former USA Gymnastics doctor who is serving a life sentence after being found guilty on charges of child pornography and sexual misconduct.

USA Gymnastics sent the most decorated gymnast of all time a birthday tweet that said: "We know you will only continue to amaze us and make history!" Biles made it clear what she wanted and that is not well-wishes. She fired off a shot heard round the Twitterverse. "How about you amaze me and do the right thing," Biles tweeted, "have an independent investigation."

Biles is one of more than 150 women and girls who accused Nassar of sexual assault over his 25 years working for USA Gymnastics. She has been an outspoken critic of how USA Gymnastics handled the Nassar case, both before and after his January 2018 conviction.

how about you amaze me and do the right thing… have an independent investigation https://t.co/58Gc9QUk76

— Simone Biles (@Simone_Biles) March 14, 2020
Last year, USA Gymnastics proposed a $215 million settlement that would go to those who were sexually abused by Nassar under the pretense of giving them medical treatments. However, Biles wanted the institution to launch an investigation to better understand how Nassar was able to prey on so many young women, and how the sport's governing body attempted to cover up his crimes.

"Still want answers from [USA Gymnastics and the United States Olympic & Paralympic Committee]," she tweeted last month. "Wish they BOTH wanted an independent investigation as much as the survivors & I do."

Biles' birthday tweet, which kicked off her "Jordan year" — a nod to the G.O.A.T. Michael Jordan's number — earned 392,000 likes (and counting) as of publication. Not a bad birthday present for the gymnast, who is currently training for the 2020 Tokyo Olympics. However the support from her fellow Team USA teammates might be the icing on the cake.

Aly Raisman, another survivor of Nassar's abuse, posted Biles' tweet on Instagram, captioning it, "This. Is. AWESOME."
Like what you see? How about some more R29 goodness, right here?
How Therapy Helped Simone Biles After Abuse
How Organizations Failed Gymnasts Abused By Nassar
The Moments Simone Biles Made Sports History
DMTBeautySpot
via https://www.DMTBeautySpot.com
Shannon Carlin, Khareem Sudlow