featured
Khareem Sudlow
Walmart Employees Will Now Get Temperature Checks Before They Work
March 31, 2020
DMT Beauty
#DMTBeautySpot #beauty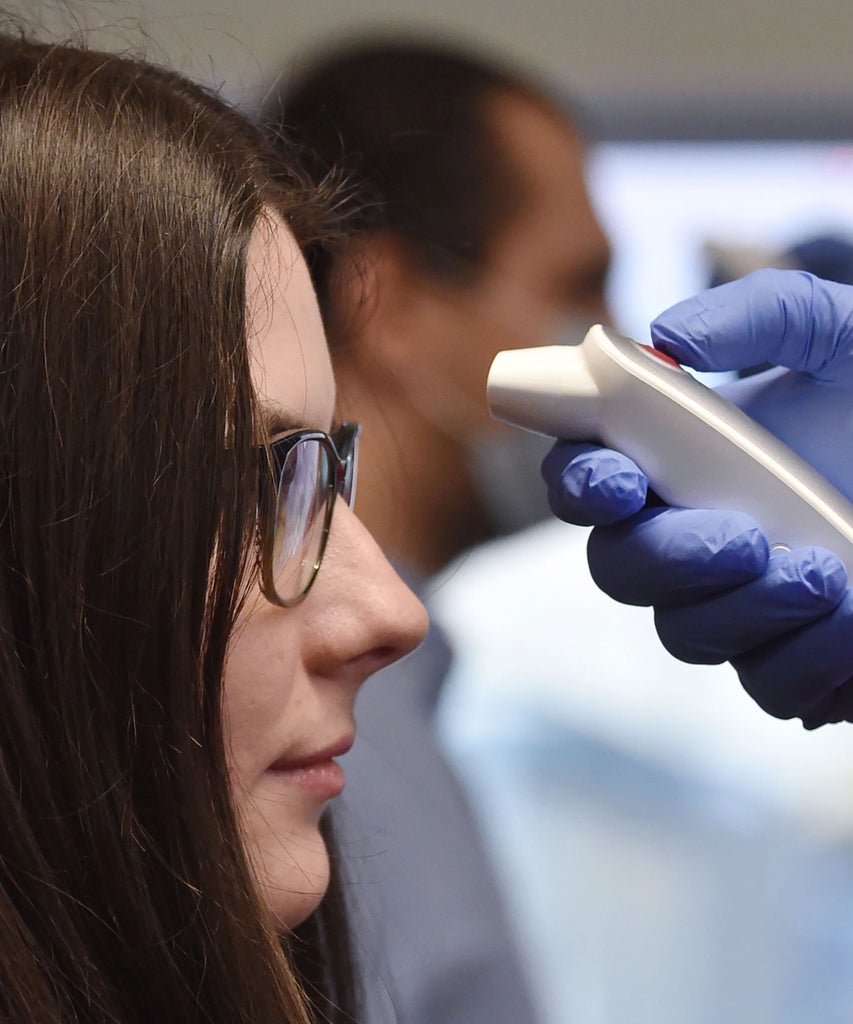 Walmart is ramping up its safety measures to protect employees as confirmed cases of the coronavirus multiply by the day. The retailer is among many essential businesses to come under fire recently for not providing workers with personal protective equipment, despite the fact that they come into contact with countless people everyday as a part of their jobs.
Now, the Walmart will take workers' temperatures before they begin their shifts as an additional safety measure. According to the new company mandate, should an employee have a temperature above 100 degrees, they will be sent home. In order to protect employees from the financial effects of the global pandemic, Walmart said it will still pay employees even if they are sent home.
Additionally, medical masks and gloves will be made available to employees should they want to wear them; however, they will not be required. The Center for Disease Control and Prevention maintains that healthy people do not need to wear personal protective gear. "If an associate feels more comfortable wearing masks, we want to give them that opportunity to do so," Dan Bartlett, a spokesperson for Walmart, told CNN on Tuesday.
According to Bartlett, to avoid limiting equipment that is in short supply for health care workers and hospitals, Walmart waited to purchase protective gear. Since the United States is experiencing a face mask shortage and hospitals are struggling to get enough supplies (even fashion brands are even stepping in to make masks), health care workers are taking precedent as far as receiving masks. As the largest private employer in the U.S., with just over 1.5 million employees across 4,700 stores, Walmart will need more than seven million masks each week. The first shipment is anticipated to arrive in one to two weeks.
Given the size of Walmart, it is possible that its decision to take more drastic measures could influence other companies to do something similar. Many retailers are already installing sneeze guards at checkouts, signs to encourage social distancing, and greatly increasing the frequency at which they use wipes and sprays to disinfect surfaces. Walmart is reportedly still considering additional measures such as one-way aisles to make it easier for customers to stand at a safe distance from each other while shopping.
Pressure has mounted for employers to step up protective measures for their employees and many have not responded as aggressively as employees think they should be. Workers at companies like Amazon and Instacart are staging protests asking their employers to improve safety precautions, pay, and benefits as more people are depending on these services than ever. Even with these measures, Walmart still has not instituted a limit on how many customers can be in one of its stores at a time. "They have to go somewhere to get food," Bartlett told CNN. "And so we're trying to find a way to strike that right balance to make sure that people have the access they need, but do it in the most responsible way."
Refinery29 has reached out to Walmart for comment and will update when we know more.
Like what you see? How about some more R29 goodness, right here?
Grocery Store Employees Are Now Emergency Workers
Why The Amazon Workers Strike Is So Important
How To Help Hospitals During Coronavirus
DMTBeautySpot
via https://www.DMTBeautySpot.com
Sarah Midkiff, Khareem Sudlow