Eliza Huber
featured
Hana Tajima's Modest Uniqlo Collection Is All About Women's Bodies
April 14, 2020
DMT Beauty
#DMTBeautySpot #beauty


Modest fashion means something different depending on who you ask. In many cultures, dressing in a modest way is indicative of certain religious or spiritual beliefs. In others, it errs more on the side of a style choice. "Within mainstream fashion, there's been a movement toward more androgynous style, looser silhouettes, and a different take on femininity," says modest, or as she refers to it, 'understated' fashion designer Hana Tajima. "All those things exist within modest fashion."
Today, Uniqlo announced the launch of its spring '20 collaborative collection with Tajima. The beautiful 36-piece collection of long hemlines, high necks, and headscarves are all extremely on-trend, proving that regardless of the reason, fashion at large is embracing the modest.
For Tajima, designing clothing for women who prefer to dress in a more understated fashion is less about the fashion and more about women in general. "I've always found the name 'modest fashion' to be too loaded," she says. Instead, she "wants to connect to that feeling of beauty that exists in all women with each collection, regardless of labels."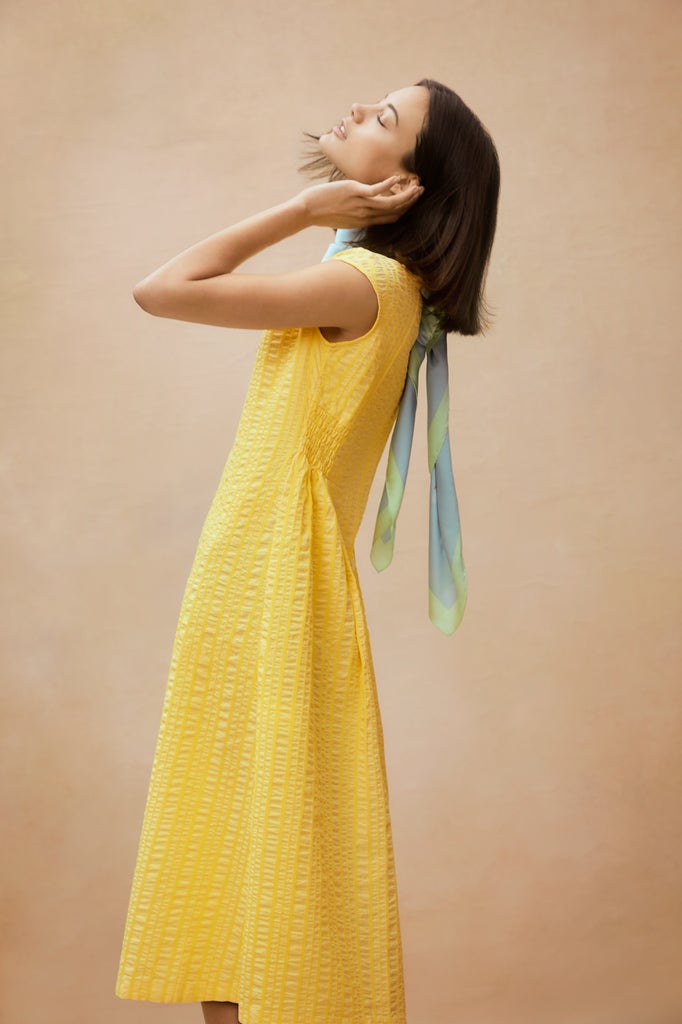 "What brings me the most joy is for these pieces to become part of the relationship between a woman and her body," Tajima says of designing understated fashion. So when it came time to create her latest collection for Uniqlo — the duo has worked together since 2015 — she knew she wanted to base it on the unique and ever-changing shape of women's bodies.
For the spring '20 collection, Tajima focused her attention on sizing in an attempt to create clothing that moved with a woman's body as it changes, "throughout the month, or even through the day."
"Our bodies are not static," she said, "and so I created adjustable details which could reflect that."
This concentration was a personal one. After feeling alienated by the changes she saw in her own body, she chose to speak out and see if other women felt the same way. In doing so, she realized the emotionally damaging effects of clothing that doesn't allow for bodies to fluctuate in size. "By allowing us to adjust waist size, and in creating loose but beautifully proportioned silhouettes, I felt like I could make a woman feel truly comfortable in her own body."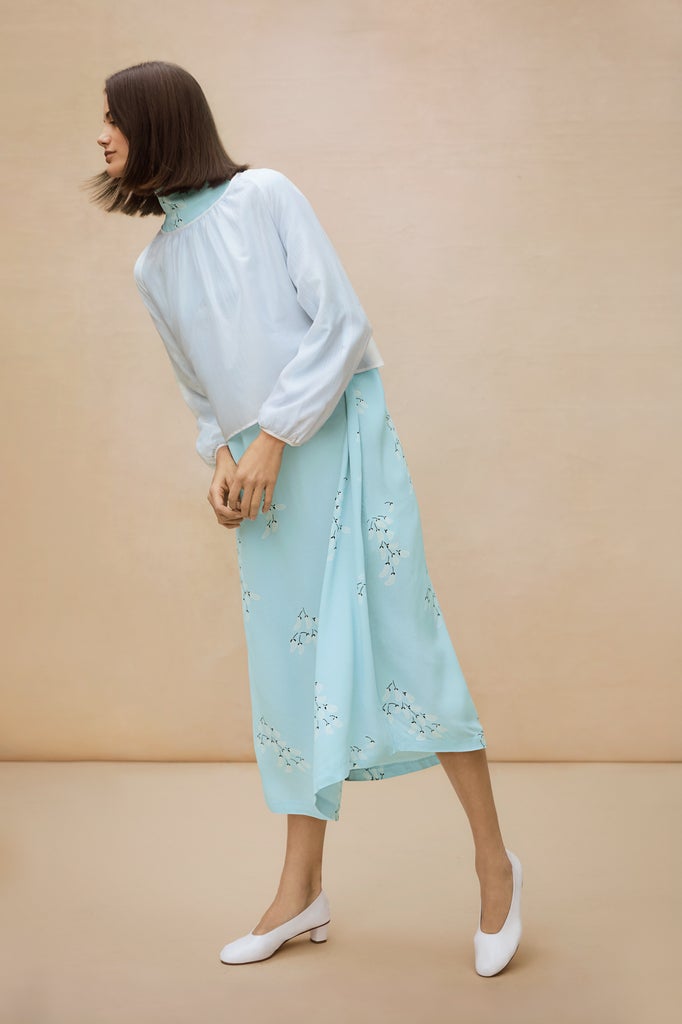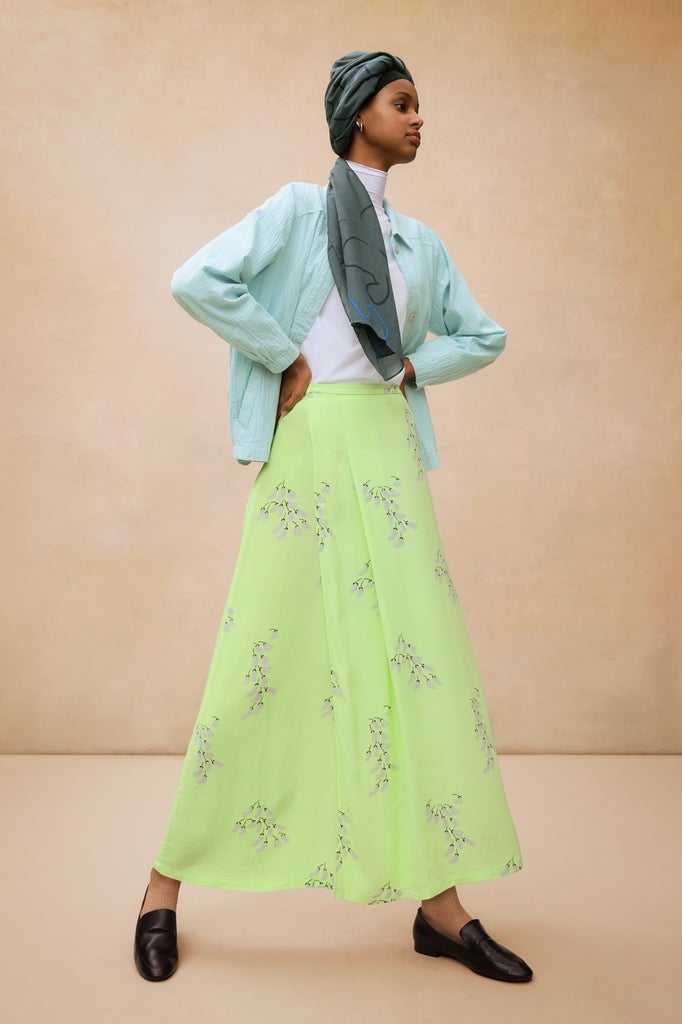 The collection goes on to feature bright colors and original patterns drawn by Tajima herself. "I wanted this collection to feel joyful. To bring a sense of play back into the way we dress," she recalls. The result: a 36-piece collection of flowing house dresses (perfect for staying inside right now), blouses, outerwear, and modest accessories that any woman, no matter her reason for dressing, could style comfortably this spring.
The Hana Tajima x Uniqlo collection will be available to shop online and in select Uniqlo stores on April 16th.
Like what you see? How about some more R29 goodness, right here?
Halima Aden Is Taking The Fashion World By Storm
JW Anderson X Uniqlo Heads To The Countryside
Alexander Wang Will Keep You Cool This Summer
DMTBeautySpot
via https://www.DMTBeautySpot.com
Eliza Huber, Khareem Sudlow