#DMTBeautySpot #beauty


From Broadway to Hollywood, actor Jeremy Pope sits downs and shares a bit about himself and his role as Archie Coleman in the freshly released Netflix series "Hollywood". This Ian Brennan and Ryan Murphy co-creation is set in a post-World War II Hollywood about an ambitious group of aspiring actors and filmmakers will do almost anything to make their showbiz dreams come true. Here is what Mr. Pope shares:
Who is Jeremy Pope in three words?
Devoted to KrispyKreme
Biggest accomplishments that you're the most proud of?
Moving to New York City at 17 despite the fears of my parents.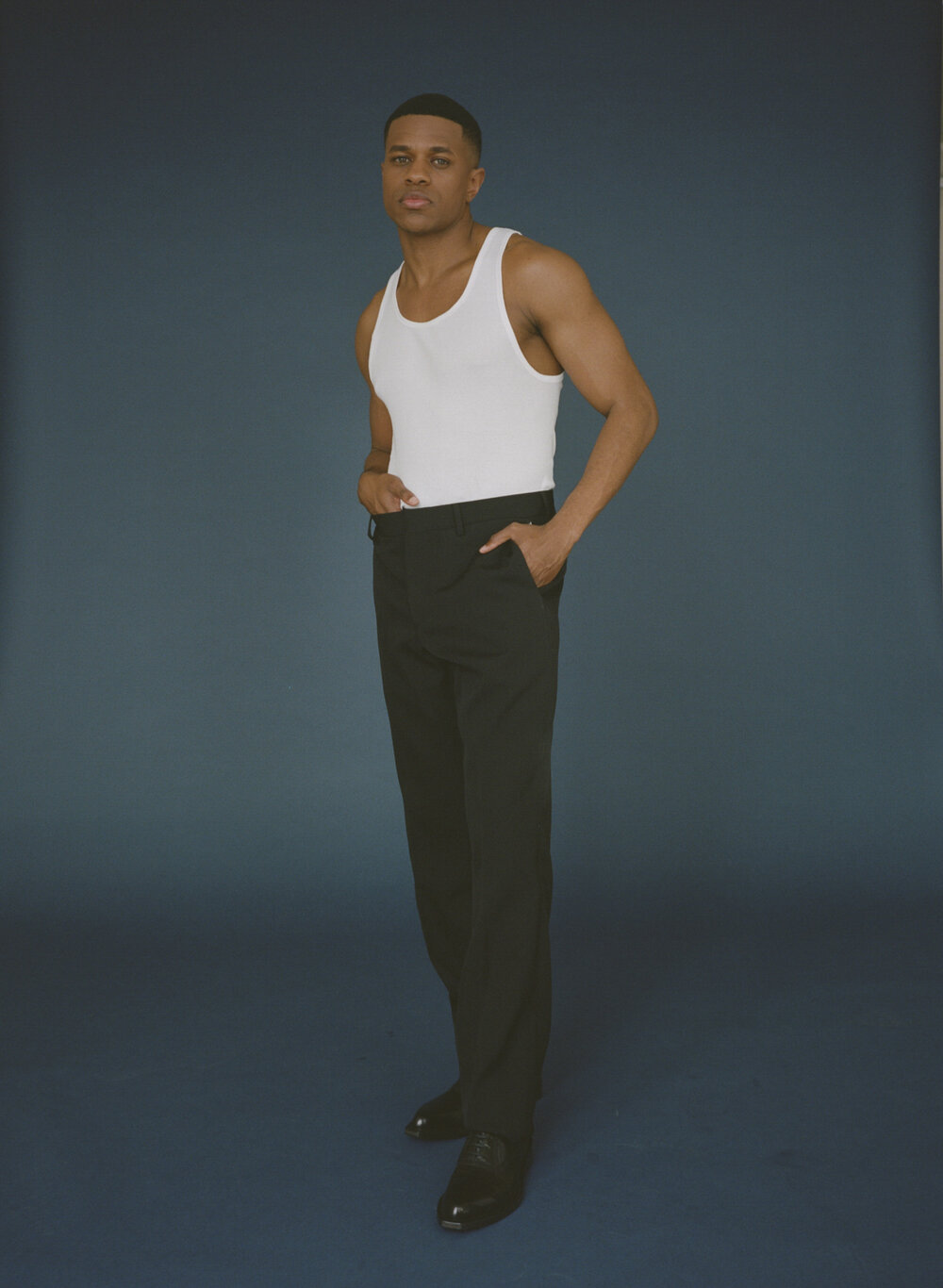 Where's your hometown? One childhood memory?
I'm from Orlando Florida. Childhood memory ? The annual fish fry. All my family outside eating fried catfish and grits. (If you're from the south you know) Playing cards. music and laughter. It was always the best time
When did you know you were headed towards the theater world?
I got the theatre bug freshman year of high school. I found my tribe. A community of people that were talented, funny and just good hearted people. Senior year came around and I didn't want all of the memories and theatre experiences to end… so I set out to go find more.
Most influential person in life? In your career?
My dad. Ty Pope. He is a 10 out of 10 rating and I would highly recommend. He gave me incredible guidance while still allowing me to find my self. Most Influential person in my career? – Tarell Alvin McCraney. My mentor. He is an incredible soul. He is the playwright of Choir Boy which ended up being my Broadway debut. He is a real one. If you know. You know.
How would you describe your fashion style? Favorite designer?
Well..I phoned a friend and asked my mom to describe my style and she says "classic modern with a new swag" Favorite Designers: Gucci, LV, Nike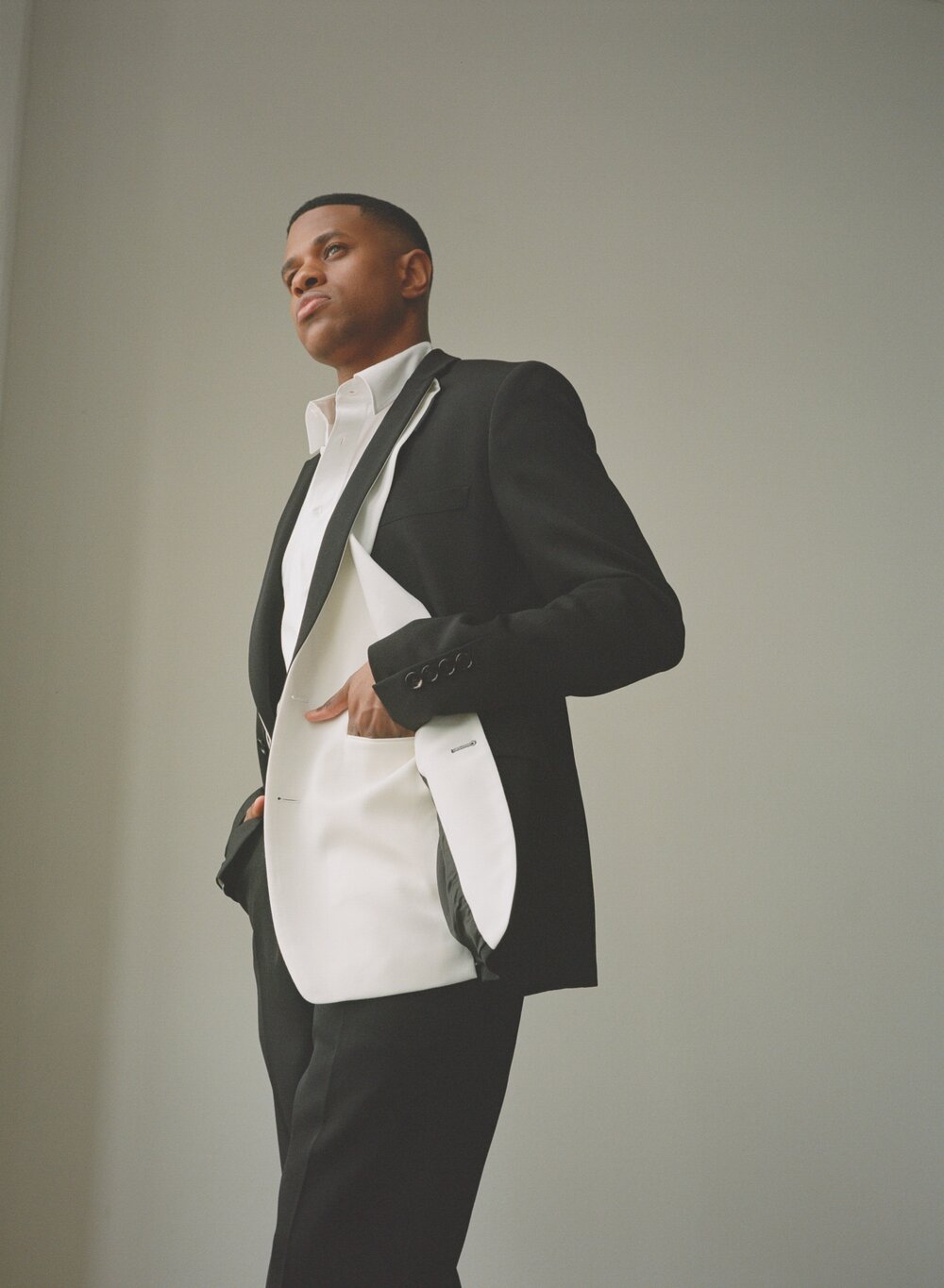 Can you provide a quick description of Archie Coleman?
Archie – Ambitious. Daring. Aspiring screenwriter.
What are some of the vast differences between you and this character? Similarities?
Difference – just how far he is willing to go to make ends meet. Similarities- questioning is there room in the industry for the gifts we want to share. The art we want to give and the stories we wish to tell.
How was the experience of landing this role? (knowing it was a Ryan Murphy & Ian Brennan co-creation)
I am extremely grateful for this opportunity. This will be my television debut so to have someone like Ryan Murphy give you a chance and an experience that ultimately changed my life is very special.
How was it to be working in 1940's fashion? How fun is it to be transformed into that era?
One of my favorite parts of the Hollywood experience was the wardrobe. I loved building Archie's closet with the creative team.. I knew under most circumstances Archie didn't have a lot of money but that didn't mean he couldn't have swag. We made sure he was always dressed to the nines. I did "borrow" *wink a few pieces from set because they were just too good.
What are you most excited about as it relates to Hollywood the Netflix series? Are there any narratives that the series taps into that we currently see in Hollywood today?
The story we are telling is a glamorous fantasy set in the golden age. It proposes the question "What if? " What if we had given woman, people of color, or the queer community equal opportunities in Hollywood? How would it have changed the game? How could it have changed the world? While this era was over 80 years ago, we still fight for equal opportunities and visibility amongst marginalized groups today. There are more ceilings for us to break. Ways of thinking and outdated systems that need a rewrite. We are the generation that will continue to do that. Although our show is a fantasy, I'm excited for viewers to enjoy a much more hopeful and inspirational ending to the Hollywood we love.
Words by Eff Ulloa
Photography by Jade Mainade
Art Direction by Juan Duque
Styled by Adrian Martin
Grooming by Nathaniel Dezan at Opus Beauty using Davines + Glam Glow
Special Thanks to PEPPER STUDIOS
DMTBeautySpot
via https://www.DMTBeautySpot.com
The Editors of Men's Fashion Post, Khareem Sudlow