Britni de la Cretaz
featured
Lebanese Officials Are Investigating The Beirut Explosion As Death Toll Surpasses 100
August 05, 2020
DMT Beauty
#DMTBeautySpot #beauty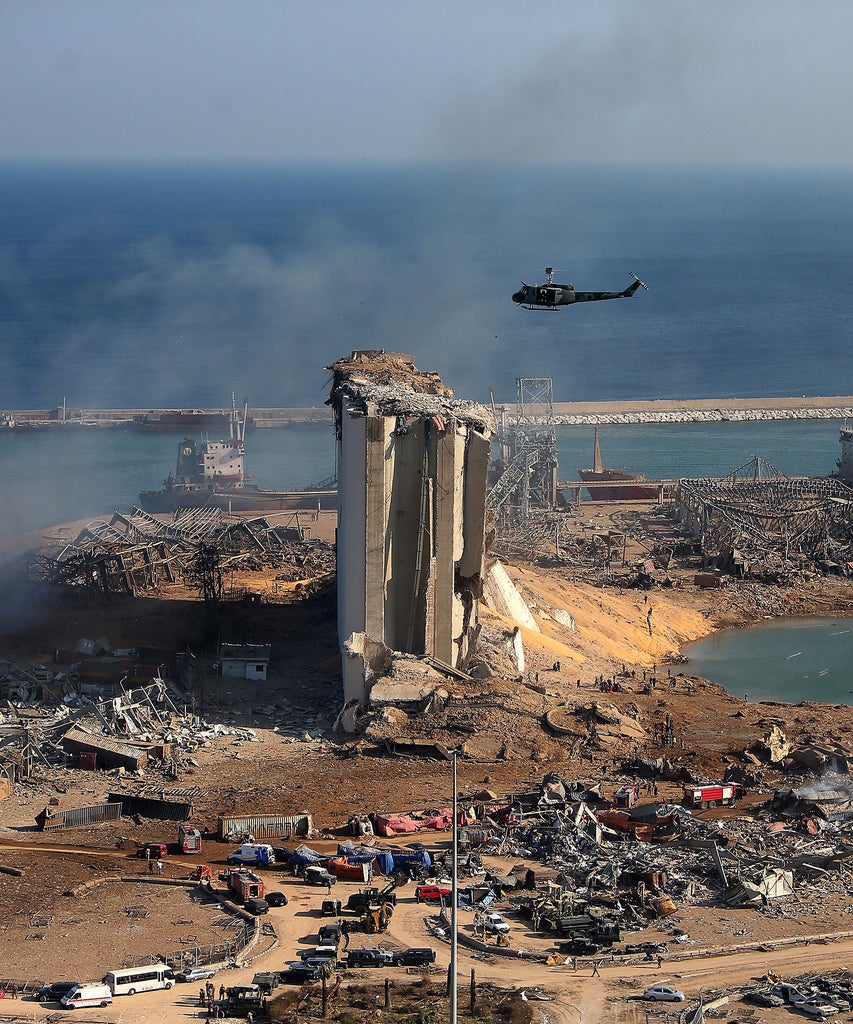 The fallout from the massive explosion in Beirut on Tuesday continues, as officials search for answers about what happened. The city's port was demolished and damage extended as far as 10 kilometers (six miles) away from the site of the blast. As of Wednesday morning, more than 100 people have been declared dead and over 4,000 people injured, while hundreds have been reported missing.
While the extent of the damage is continuing to be calculated, it is devastating to a country that was already facing a pandemic and economic collapse. A two week state of emergency has been declared, with the High Defense Council calling it a "devastated city" as officials continue to new and emerging details. Beirut Gov. Marwan Abboud told AFP Beirut that the blast has left up to 300,000 people homeless. The damage extends over half of the capitol city and the cost is being estimated at up to $5 billion. Among those killed by the blast were 10 firemen who were on-site at the time of the explosion.
According to Lebanon's Prime Minister, Hassan Diab, the cause of the explosion is still unclear but the investigation will focus on the 2,750 tons of ammonium nitrate, an agricultural fertilizer, that was being stored in a portside warehouse. CNN reported that according to local media, "the head of Lebanon's customs authority said he had sent six memos to the country's judiciary warning that substances being stored in the port were dangerous to the public."
"What happened… will not pass without accountability," Al Jazeera reported Diab said in a televised address. "Those responsible for this catastrophe will pay the price." According to CNN, Lebanese President Michel Aoun vowed that whoever was responsible for the explosion would be held accountable and face "severe punishment."
"We in the health sector are suffering from a crisis in the face of the coronavirus, to which this human and health catastrophe has now been added," Lebanon's Health Minister Hamad Hassan said according to Lebanon's state-run NNA news. "It requires everyone to engage positively from politicians, political parties, authorities, and from all friendly and brotherly countries because we suffer from a shortage in the number of beds and a lack of equipment to help injured people and those are in critical conditions."
President Trump said that the U.S. would "be there to help" but also speculated, without evidence, that the explosion was the result of "a terrible attack" and "a bomb of some kind."
Like what you see? How about some more R29 goodness, right here?
Explosion In Beirut Kills At Least 70
16 Or More Killed In Nova Scotia Mass Shooting
How Women In Mexico Are Striking Against Femicide
DMTBeautySpot
via https://www.DMTBeautySpot.com
Britni de la Cretaz, Khareem Sudlow