Elizabeth Gulino
featured
What Is Oleandrin, The New Drug That's Being Peddled As A COVID-19 "Cure"?
August 19, 2020
DMT Beauty
#DMTBeautySpot #beauty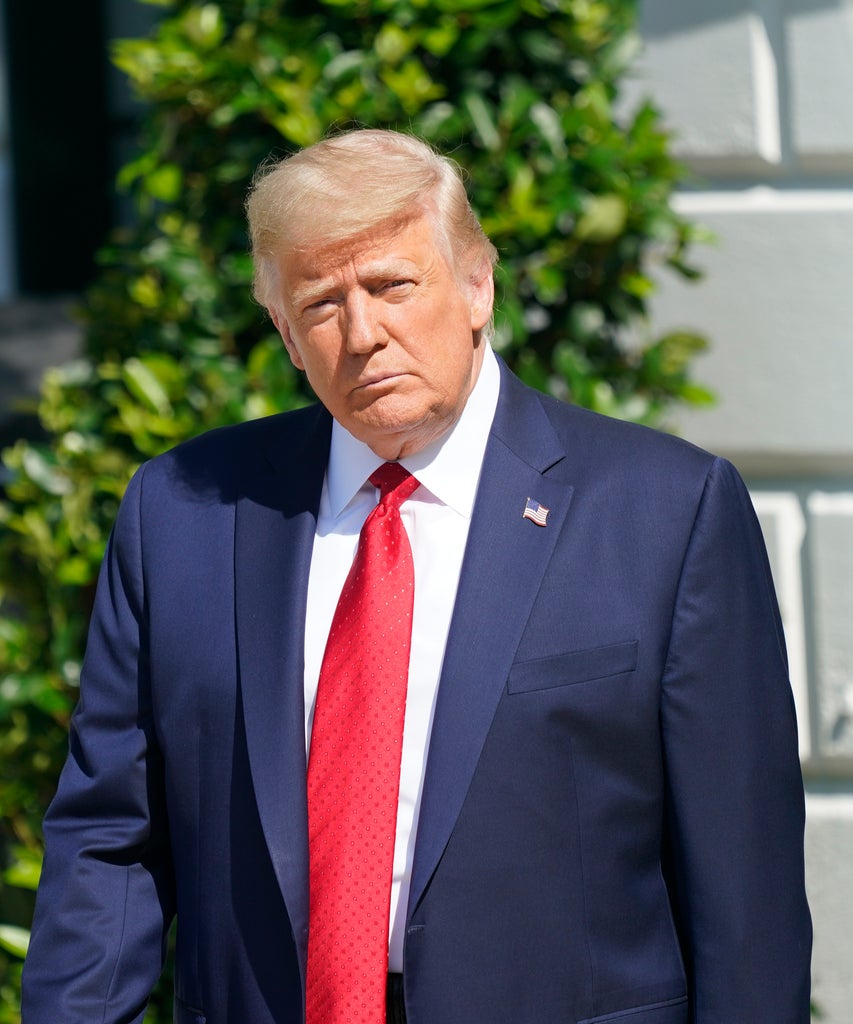 It seems like it was just yesterday that President Donald Trump told reporters he was taking hydroxychloroquine "every day" in an attempt to avoid contracting coronavirus — despite the fact that there was no proof that the anti-malaria drug could be used in this way. And rumor has it that Trump may have set his sights on a new unproven drug to tout as a COVID-19 cure: oleandrin.
According to Axios, the drug was promoted to Trump during a July meeting with Mike Lindell, the founder and CEO of MyPillow (yes). Lindell recently took a financial stake in Phoenix Biotechnology, the company that develops (surprise!) oleandrin. Ben Carson, the Housing and Urban Development Secretary, was apparently also present at the meeting, along with Andrew Whitney, the vice chairman and director of Phoenix Biotechnology.
Lindell told Axios that during the meeting, Trump "basically said: …'The FDA should be approving it.'"
According to Newsweek, the president seemed familiar with the drug — but not necessarily as enthusiastic about it as Lindell had insinuated. Earlier this week, Trump told a reporter, "Is it something that people are talking about very strongly? We'll look at it…. We're looking at a lot of different things," the outlet reports. He also said, "I've heard that name mentioned. We'll find out. I can get back to you later. Okay?"
So what is this mysterious drug? According to Memorial Sloan Kettering Cancer Center (MSKCC), oleandrin is an extract from the Oleander plant, which is highly toxic. Consuming just one leaf of the plant could be fatal. Before it kills you, though, you might experience a ton of terrible side effects, including vomiting, abnormal heart rhythms, diarrhea, respiratory paralysis, and even coma.
Some studies have looked into oleandrin to determine whether it has any benefits as a treatment for cancer, AIDS, or congestive heart failure. So far, there's no concrete evidence that the extract can treat any of these conditions. According to MSKCC, "Laboratory studies show some anticancer activity in cancer cell lines, but clinical trials have not evaluated the anticancer activities of oleandrin in humans."
How does COVID-19 tie in? Well, researchers decided to look into the extract to see if it had any applications for coronavirus. The results, though, aren't too promising. For one, the researchers who studied this work for Phoenix Biotechnology — the company that manufactures oleandrin. The paper they published about their findings is in pre-print, meaning that it hasn't been peer-reviewed. And finally, the research indicates that the extract inhibits the virus from spreading in monkey kidney cells in a test tube, which doesn't really tell us much.
"This is really just nonsense and a distraction," Jonathan Reiner, MD, a professor of medicine at George Washington University, told Anderson Cooper, according to CNN. "What is bothersome to me about this is less about this worthless botanical but more about the sidelining of scientists and the elevation of these sketchy characters who have access to the president and can tell the president that something's 'magic — you should approve it.' It's incredibly disturbing to me," said Dr. Reiner, who is CNN's medical analyst.
Anderson Cooper spoke out against Mike Lindell as well, calling him a "snake oil salesman" for promoting a product that would place money in his own pocket.
To sum up: There are currently no peer-reviewed studies out there regarding oleandrin as a potential COVID-19 treatment or cure, and the FDA hasn't approved it either — they're not even in the process of checking out the drug. So for now, listen to doctors and healthcare professionals, and don't take any drugs because the founder of a pillow company (or even our president) tells you to.
Instead, continue to social distance, wash your hands, and stay at home whenever possible. For now, it looks like that's the only way we'll be getting through this.
Like what you see? How about some more R29 goodness, right here?
Trump's Favorite Doctor Believes In Demon Sperm
People Think Hair Dryers Are The Cure For COVID-19
Trump Says He's Been Taking Hydroxychloroquine
DMTBeautySpot
via https://www.DMTBeautySpot.com
Elizabeth Gulino, Khareem Sudlow