Asia Ewart
featured
What Will New York's "Outdoor Learning" Initiative Really Look Like?
August 24, 2020
DMT Beauty
#DMTBeautySpot #beauty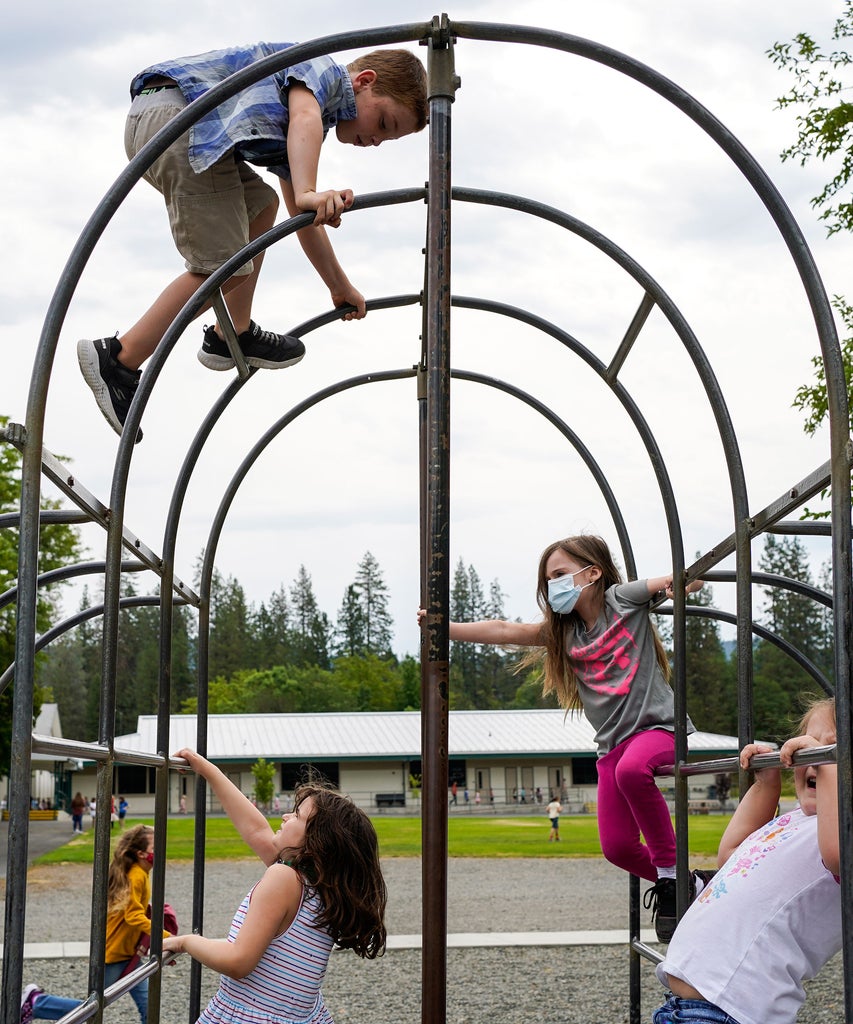 New York City Mayor Bill de Blasio presented parents and students throughout the city with a new option for in-person learning this upcoming school year: the "Outdoor Learning" initiative. During a Monday press conference, de Blasio announced that students in public, charter, private, and religious schools will have the opportunity to participate in Outdoor Learning for the 2020-21 school year. The program, created in collaboration with Schools Chancellor Richard Carranza, will utilize a school's onsite and/or nearby outside space so that students are able to learn together while following coronavirus precautions, including social distancing. The mayor cited similar programs in Italy, Denmark and Norway as part of the inspiration for the Outdoor Learning initiative.
"We want to give schools the options to do as much outdoors as they can," de Blasio said of the program. He explained that school principals wishing to request a space to use during the Outdoor Learning initiative would need to submit a proposal to the Department of Education by August 28, and that schools wanting to use their own onsite space, like a recess yard, would need to fill out the survey, also sent to the Department of Education. Schools, according to the Mayor's office, will hear back by September 4, and any additional requests can also be submitted on a rolling basis.
So what exactly will Outdoor Learning look like? Apart from utilizing playgrounds and parks, extra spaces would include temporarily closed off one-way streets and local parks, too.
de Blasio also noted that schools in 27 neighborhoods hit hardest by the coronavirus throughout the five boroughs would get priority choosing over outdoors spaces. But questions have amounted regarding both safety and weather conditions that could upend this planned program.
"We never know what the weather brings, and that's why I've said before that Outdoor Learning is not a perfect solution," he said. "It won't work every day, but it will certainly add a lot of flexibility to what we're doing and be a great alternative for many schools."
As for safety, the announcement details that schools will need to provide barriers and staffing to close streets part of their outdoor plan, and will need to meet a criteria of quiet, non-commercial spaces in one-way lanes or non-MTA-route areas.
Come September 10, New York state will be the latest to attempt to reopen school doors during the new normal of the coronavirus pandemic. But so far, results from other states' school reopenings have shown less-than-desirable results. Students and school staff members in Southern and Midwestern states faced an uptick in the virus as schools reopened in August, with certain schools only staying open for a matter of days before closing once more due to outbreaks.
In particular, nine students at North Paulding High School in Dallas, Georgia contracted the virus during their first week back, and throughout various school districts in Indiana, one to two days of in-person learning took place before classes went virtual, thanks to numerous students and staff members testing positive.
Given that New York City was once the epicenter of the U.S. COVID-19 outbreak, parents and caretakers are generally welcoming alternate solutions to returning to classrooms, given these results. And, if the Outdoor Learning initiative be successful, it's possible that this could be a learning method other states could adopt.
Like what you see? How about some more R29 goodness, right here?
I Thought I Was A Laid-Back Parent... Until Now
Schools Keep Changing Their Minds About Opening
How To Help Teachers Right Now
DMTBeautySpot
via https://www.DMTBeautySpot.com
Asia Ewart, Khareem Sudlow