#DMTBeautySpot #beauty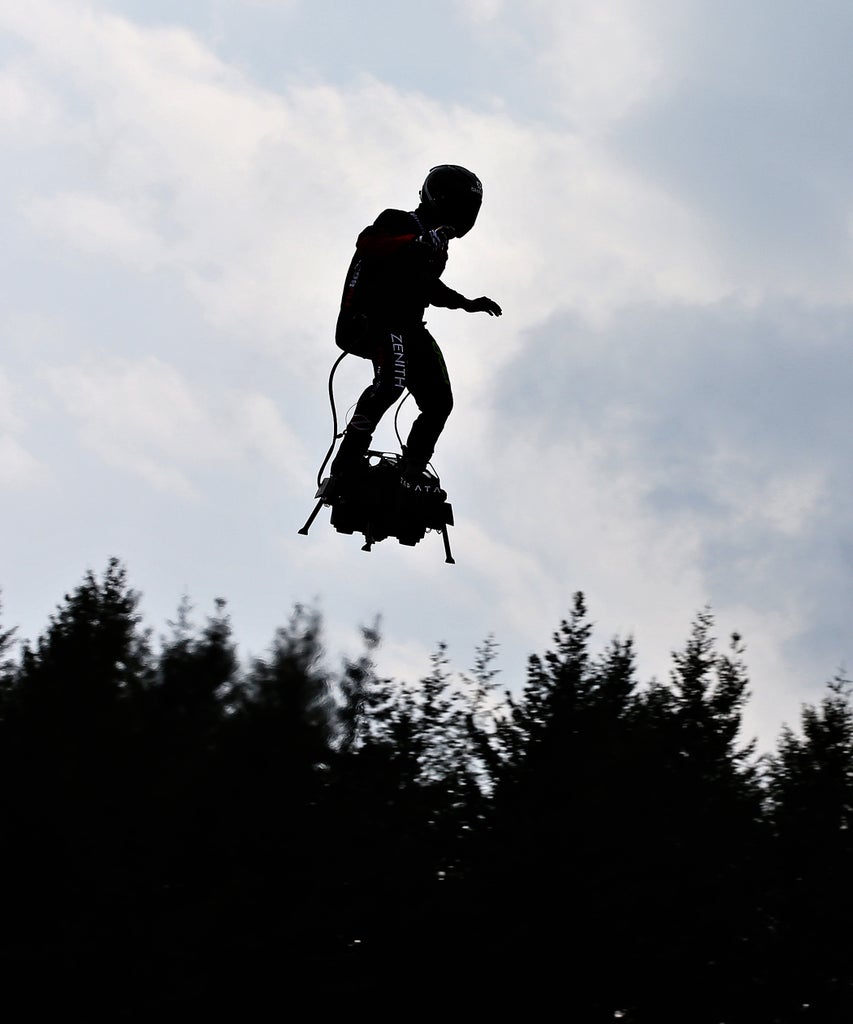 Welcome to the future, where airplane pilots have to maneuver around humans navigating their own personal flying devices. At least, that's what pilots flying into Los Angeles International Airport reported on Sunday evening when they radioed the control tower to say they'd spotted a man in a jetpack.
Crews from both American Airlines and Southwest Airlines reported seeing someone in the sky on a jetpack. "Tower, American 1997, we just passed a guy in a jetpack," a pilot told air traffic controllers when his plane was at about 3,000 feet. While it's a funny story, some pilots aren't laughing. "If that guy on a jet pack is flying around in [restricted airspace], he's endangering other people," United Airlines Captain Jose Moreno, who was not flying in the area that night, told CBS Los Angeles. "God forbid if he gets sucked in by one of the engines if he gets close enough."
But experts aren't so sure that what the pilots saw was really someone in a jetpack. The Federal Aviation Administration (FAA) and Federal Bureau of Investigations (FBI) are investigating the incident and David Mayman, CEO of Jetpacking Aviation, thinks it's unlikely a person in a jetpack was able to get up to such a high altitude for such a long period of time — calling the chances "very, very low" — and suspects the pilots may have seen a drone.
"The other thing is that they're pretty noisy," Maymon told CBS Los Angeles, "so we haven't had, as far I know yet, any reports of people on the ground or any cell phone footage from people on the ground seeing this thing take off and land, which is weird."
In addition to that, there isn't even a jetpack available commercially that could get someone up to 3,000 feet and land them back on the ground safely. Mayman told CBS News that the device would "run out of fuel" because jetpacks "use fuel too quickly." Not only that, Mayman says, typical flight time for a jetpack is just 5 to 10 minutes, which would hardly be enough time to keep someone in the air long enough that multiple airplanes would see them.
There's a reason jetpacks have never really, ahem, taken off on a large scale, and responses from experts regarding the supposed sighting of one indicate that reason — they'd be incredibly unsafe. "You'd have people falling out of the air like unwanted Santa Clauses," one of the original "rocketmen" to wear a jetpack reportedly said. "I've had several close shaves myself and almost sliced myself up like a big soft slice of silky cheese. Could you imagine every idiot who could afford one flying about?"
The illustrious jet pack man seems to remain a mystery, for not at least, though it's no surprise that this happened in Hollywood's backyard.
Like what you see? How about some more R29 goodness, right here?
Are You There, Aliens? It's Me, America. Help.
Try Telling Twitter That UFOs <em>Didn't</em> Fly Over LA
A Week In Los Angeles, CA, On A $42,000 Salary
DMTBeautySpot
via https://www.DMTBeautySpot.com
Britni de la Cretaz, Khareem Sudlow