Erin Corbett
featured
So, Jared Kushner Compared Trump To Alice In Wonderland's Cheshire Cat…
September 10, 2020
DMT Beauty
#DMTBeautySpot #beauty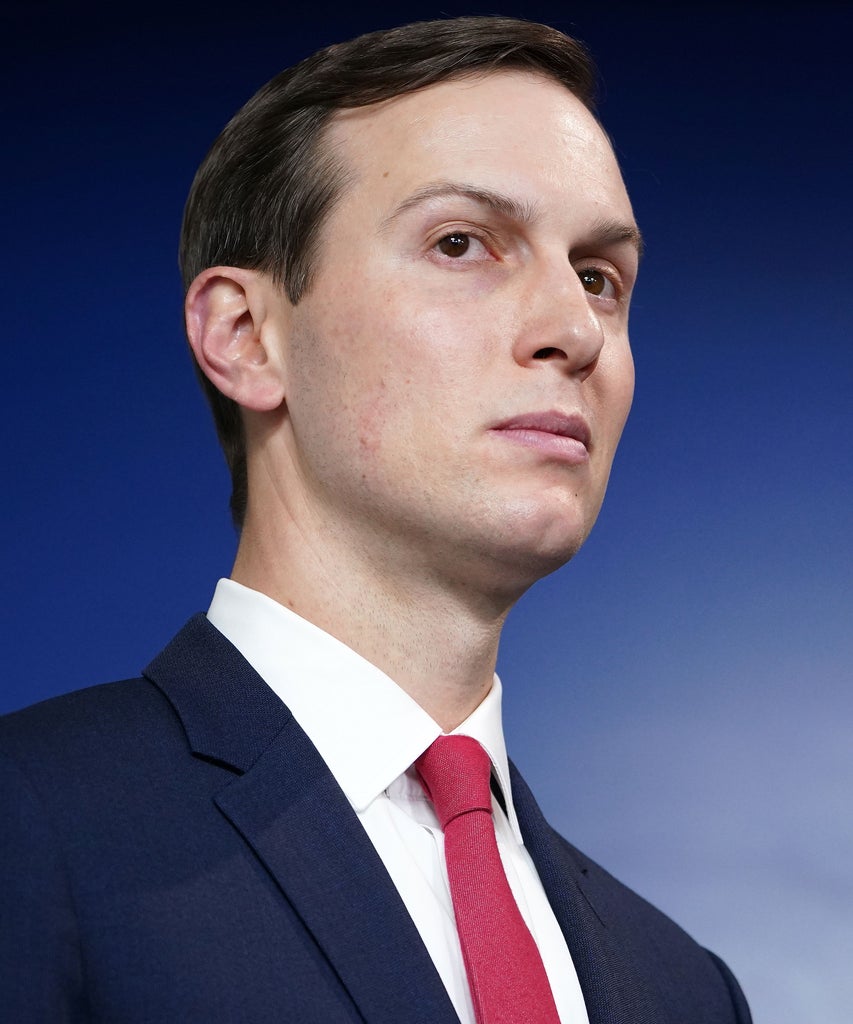 Jared Kushner, the president's son-in-law, senior advisor, and Best Slenderman, raised eyebrows on Wednesday when a segment of journalist Bob Woodward's new book, Rage, detailed an odd interpretation of Trump's leadership style. According to Woodward, Kushner compared the Trump presidency to Alice in Wonderland — yes, really — though this doesn't really give us any confidence in the Trump administration.
Described as Trump's "ever-loyal cheerleader and true believer," Kushner told Woodward that we might understand the president a little bit better if we simply studied Alice's Cheshire Cat, specifically. The colorful cat can best be remembered for its ominous grin, and ability to disappear and reappear at will while speaking only in metaphors. (Okay, I'm starting to see it!)
"If you don't know where you're going, any path will get you there," Kushner paraphrased to Woodward in an effort to make sense of Trump's, um, energy. Kushner also told Woodward there are "a hundred different shades of gray," with the president. "And if people try to get a quick answer out of him, it's easy. You can get him to decide in your favor by limiting his information. But you better be sure as hell that people with competing views aren't going to find their way to him. And when that happens, he's going to undo his decision."
Kushner's assertion that Trump is like a directionless cat who changes decisions at a moment's notice doesn't exactly bode well for the president. These aren't necessarily sought-after characteristics for someone in the highest office of the U.S., especially because Kushner went on to suggest that the "most dangerous people around the president are overconfident idiots." Woodward took this as referencing Trump's former Secretary of Defense James Mattis, former Secretary of State Rex Tillerson and former National Economic Council Director Gary Cohn.
But Woodward — much like the rest of us — didn't see the flattery in any of it. "Did Kushner understand how negative this was?" Woodward writes in his book. "Was it possible the best roadmap for the administration was a novel about a young girl who falls through a rabbit hole, and Kushner was willing to acknowledge that Trump's presidency was on shaky, directionless ground?"
Based on Kushner's descriptions alone, if the president is a bumbling cat surrounded by "overconfident idiots," it's unclear if there is any literary work worth studying that could convince us that we are in good hands. We don't have to look too far to find examples of Trump's questionable leadership. The president admitted to Woodward that his strategy for dealing with what he acknowledged as a virus "more deadly than even your strenuous flu," was to simply downplay it. As a result, Trump has repeatedly lied about the coronavirus pandemic, and even suggested consuming bleach as a treatment.
If Trump is the Cheshire Cat, then we really are on a directionless path trying to figure out for ourselves the best way out of this absurd, nonsensical nightmare.
Like what you see? How about some more R29 goodness, right here?
Why Does Trump Sound So Different In These Tapes?
Why Academics Are Joining #ScholarStrike This Week
Why Trump Involved The DOJ In A Rape Lawsuit
DMTBeautySpot
via https://www.DMTBeautySpot.com
Erin Corbett, Khareem Sudlow