#DMTBeautySpot #beauty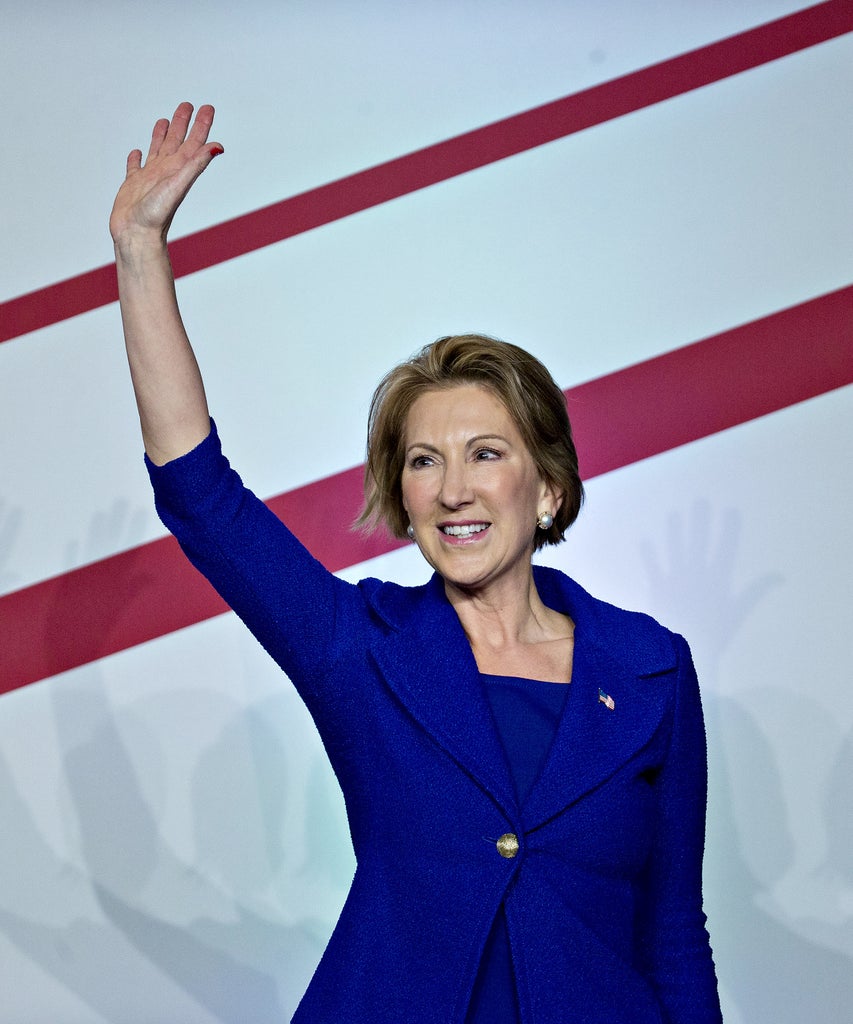 In 2016, former Hewlett-Packard CEO Carly Fiorina wanted to be our nation's next Republican president. A lot has changed since then: Trump was elected, the COVID-19 pandemic has terrorized the entire U.S. population, and, apparently, Fiorina is not supporting this election's Republican nominee for president. According to her public endorsement, she says she is now voting for Joe Biden on the basis that "character counts" and "leadership matters" when it comes to running a country.
Though Fiorina first publicly endorsed Biden back in June as a guest of The Atlantic's podcast The Ticket, on Thursday, she reasserted her support for the former Vice President. "I think collaboration is now critical, not just collaboration across the aisle, Republican and Democrat for sure, collaboration between city governments wrestling with a whole host of issues, including social injustice and the federal government," Fiorina told CNBC. "And I think Trump has demonstrated his unwillingness and incapacity to lead or to collaborate." She continued by saying that between the pandemic and the worst economic crisis since the Great Depression, she thinks Biden is better equipped to help the U.S. recover.
It's telling, though, that a former Republican candidate who is fiscally conservative would openly promote the Democratic nominee. Fiorina had historic success in business before considering a career in politics. She was the first woman to head a Fortune 50 company when she became CEO and president of Hewlett-Packard Company in 1999. After she resigned in 2005, she became a commentator of Fox Business Network before working as Senator John McCain's economic adviser during his presidential campaign. In 2010, she lost her bid to unseat California Senator Barbara Boxer. That same year, Fiorina campaigned against then-President Barack Obama's Affordable Healthcare Act as well as abortion rights. She went on to consistently endorse traditionally conservative policies and candidates before and after her bid for president.
Considering her long career with the republican party, Fiorina's endorsement of Biden underscores the party division that is growing as fewer supporters continue to stand behind Trump's leadership. His presidency has been defined by his uncanny ability to get the GOP to follow his lead no matter how questionable, but with the White House's lacking response to the pandemic and subsequent economic turmoil, poor response to the continued civil unrest, as well as flouting of health and safety guidelines, members of the party have begun to distance themselves.
Fiorina joins the likes of former President George W. Bush, former Secretary of State Colin Powell, and Senator Mitt Romney among a whole host of other Republicans who have said they cannot support Trump or his re-election.
When endorsing Biden, Fiorina made it clear that it wasn't because she completely agreed on all of his policies. She just knows he is a better option than Trump. She also knows that, unlike Ken Bone, voting for a third party right now won't yield the results we need.
Like what you see? How about some more R29 goodness, right here?
Why Exactly Is Ken Bone Back In Our Lives?
What Is Tomi Lahren Saying About Biden's Mask?
Michelle Obama Calls Trump's Actions "Racist"
DMTBeautySpot
via https://www.DMTBeautySpot.com
Sarah Midkiff, Khareem Sudlow