#DMTBeautySpot #beauty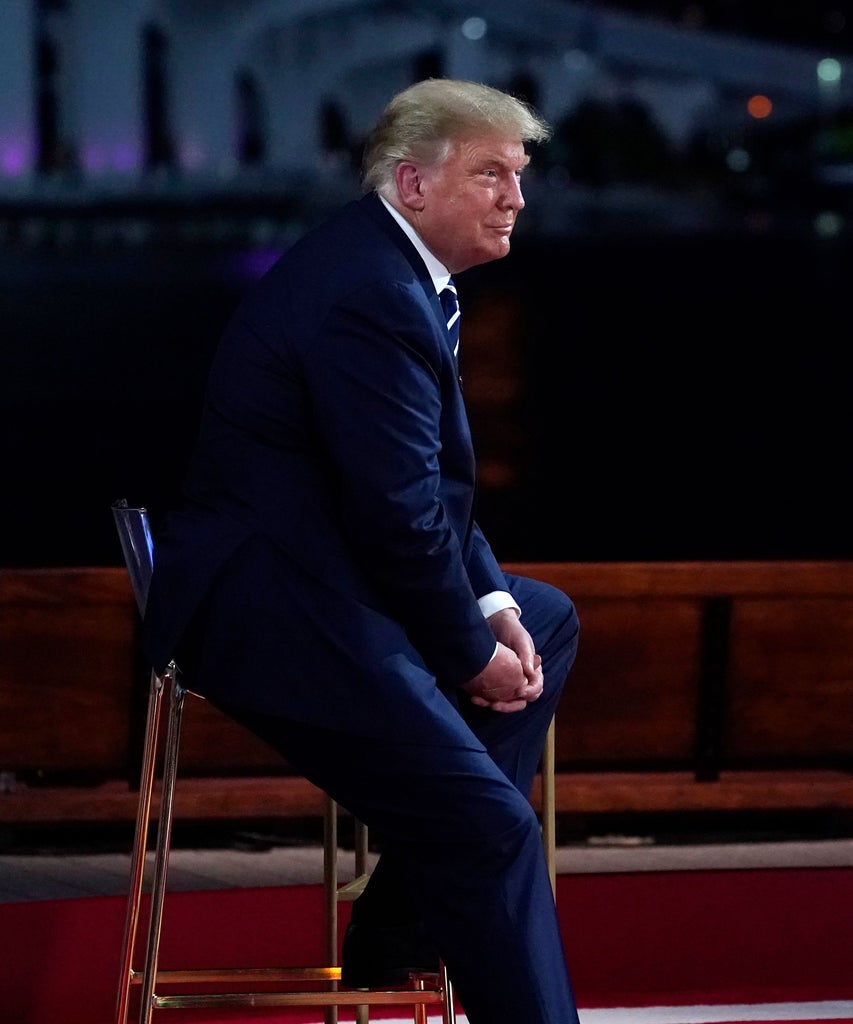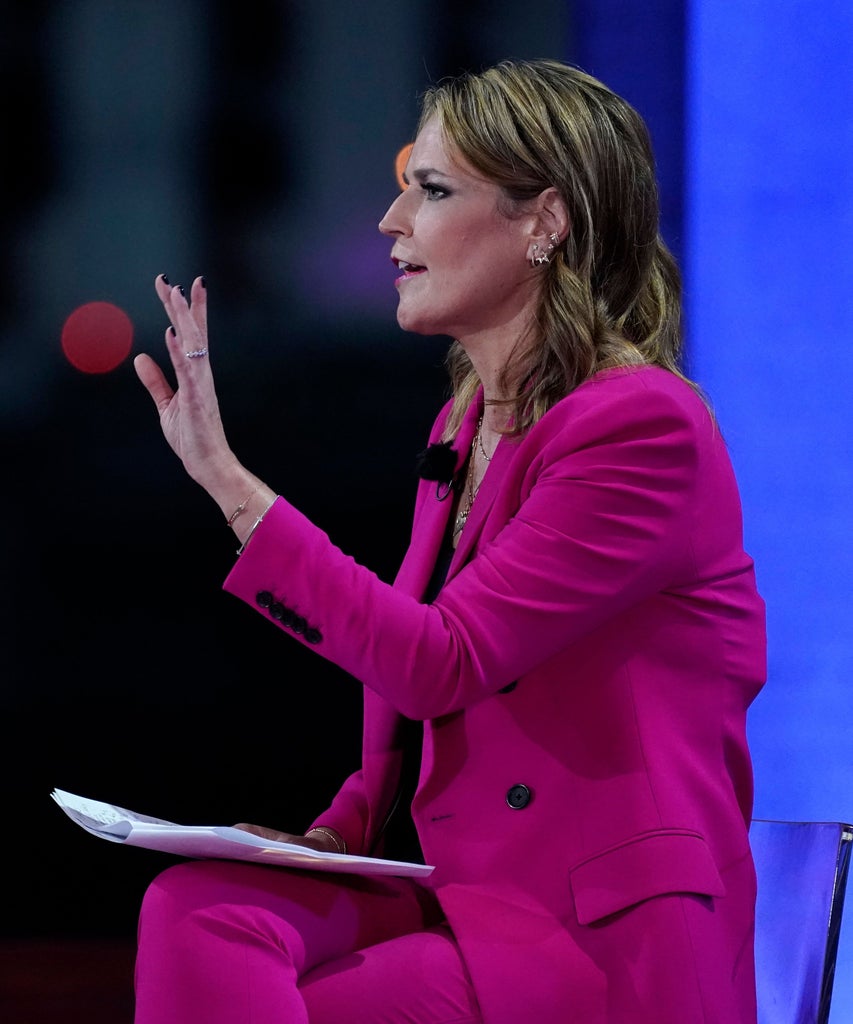 President Donald Trump stumbled through his Thursday night Town Hall, as NBC's Savannah Guthrie received praise for pressing him on everything from his taxes to coronavirus and the far-right conspiracy theory, QAnon. But that didn't stop the president from declaring victory against Guthrie, his apparent "debate opponent," the Trump campaign said in a statement.
"President Trump soundly defeated NBC's Savannah Guthrie in her role as debate opponent and Joe Biden surrogate," the Trump campaign stated. "President Trump masterfully handled Guthrie's attacks and interacted warmly and effectively with the voters in the room." The statement went on to attack the president's Democratic challenger Joe Biden, and claimed that the president "has accomplished more in 47 months than Biden has in 47 years" — a non-specific tag line that Trump has been peddling in recent weeks.
But, okay, there's a lot to unpack here — notably the fact that the president's campaign would suggest Guthrie played the role of Trump's debate opponent and then claimed victory against her, which isn't quite an accurate representation of what went down. But in the president's own words, "What you tell me doesn't necessarily make it fact." In the reality the rest of us occupy, Guthrie absolutely grilled Trump without batting an eye in several exchanges that left the president unable to deflect the way he normally would.
The NBC moderator did not allow Trump off the hook easily, asking him follow-up questions and pressing him for answers. In one exchange, Guthrie repeatedly asked the president to confirm whether or not he had received a COVID test before his debate with Biden in late September, in adherence with the rules set by the Commission on Presidential Debates. But Trump would not give a straight answer, stating, "Possibly I did, possibly I didn't."
Perhaps one of Guthrie's best moments was her repeated questioning on QAnon, as she asked the president to disavow the group that believes the Democratic party is a satanic pedophile ring of which Trump is the supposed savior.
"Now can you just once and for all state that that is completely not true," Guthrie started before Trump interjected, "I know nothing about QAnon … I do know they are very much against pedophilia. They fight it very hard. But I know nothing about it." Guthrie continued to push Trump on the matter, arguing that he must know about the group, which has been widely covered in the media. The president again claimed all he knew of QAnon is "they are very strongly against pedophilia."
Trump was also asked about the QAnon-linked conspiracy theory that he shared on Twitter earlier this week, claiming that Osama bin Laden's death was a hoax. "Why would you send a lie like that to your followers?" Guthrie asked. The president claimed to know nothing about it, stating, "That was a retweet, that was an opinion of somebody. I'll put it out there, people can decide for themselves, I don't take a position."
But Guthrie pushed back on his flimsy excuse. "I don't get that," she said. "You're the president, not someone's crazy uncle."
Despite the fact that Trump clearly flailed through the town hall as Guthrie refused to back down, it's no surprise he would declare himself the winner because that's what Trump does. But even within his own camp, the bar is very low when it comes to winning. As one Trump campaign adviser told The Daily Beast, "He didn't spend the whole time yelling, he didn't piss himself… so this was as best as we could have hoped for."
Like what you see? How about some more R29 goodness, right here?
Why Twitter Wants Us To Boycott Trump's Town Hall
Where In The World Is Ivanka Trump?
Even Carly Fiorina Is Voting For Joe Biden
DMTBeautySpot
via https://www.DMTBeautySpot.com
Erin Corbett, Khareem Sudlow