Britni de la Cretaz
featured
The Texas Republicans Are Making Yet Another Play To Toss Out Nearly 127,000 Ballots
November 02, 2020
BruceDayne
#DMTBeautySpot #beauty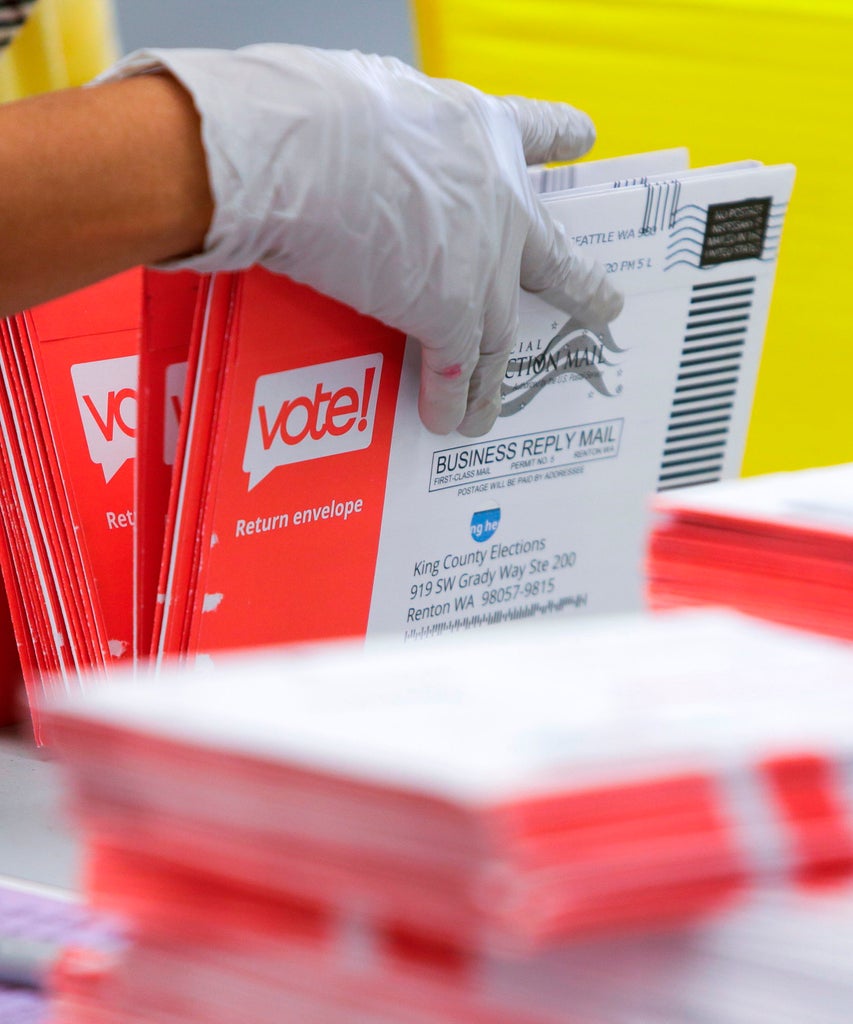 In Harris County, Texas, four Republicans are attempting to have nearly 127,000 votes thrown out — again. Arguing that the ballots violate the constitution because they were cast via drive-thru polling sites, a Republican state rep, two GOP candidates, and one conservative activist filed a lawsuit to ensure that these votes are not counted in the 2020 election. Their complaint will be evaluated Monday morning in an emergency hearing in a Houston federal court by U.S. District Court Judge Andrew Hanen, who is known as "a deeply conservative magistrate," according to NPR.
But, if these votes are thrown out, it will mean nearly 10 percent of the in-person early votes in the Democratic-leaning county will not be counted. This would also be a significant act of voter disenfranchisement, since both drive-thru and early voting options are accessibility measures meant to ensure that more people — including disabled or immunocompromised people — have access to the democratic process.
The drive-thru polling stations were set up as a health precaution during the coronavirus pandemic. According to Texas law, curbside voting is available to any voter who is "physically unable to enter the polling place without personal assistance or likelihood of injuring the voter's health." The argument that they are illegal tries to state that because the drive-thru locations are an extension of the curbside voting, they should only be available to voters with disabilities.
This is also the third attempt by these four conservatives to have the same batch of votes rejected, though their first two were unsuccessful. Over the weekend, the entirely-conservative Texas Supreme Court rejected the case, as they did last month regarding a similar case targeting drive-thru voting that was filed by some of the same plaintiffs.
But the lawsuits are of no surprise in the days leading up to the election, where all eyes are on Texas in an attempt to flip the state and turn it blue. Texas has voted Republican in every presidential election since 1980 and has 38 electoral votes, making it an incredibly important state for either candidate to win.
The attack on drive-thru vote, though, is simply part of a much larger national strategy of voter suppression by the GOP ahead of Tuesday's election. "This is simply an un-American attempt to disenfranchise voters," Democratic Harris County clerk, Chris Hollins, told NPR's Weekend Edition, calling the lawsuit "baseless" and saying that Democrats still expect to win in the state.
It's looking as though the four challengers may have met their end, though. In last month's attempt to have these ballots thrown out, the Texas Tribune reported that the state's chief election official, Keith Ingram, said that drive-thru voting is "a creative approach that is probably okay legally." Not only that, a court filing from Friday argued that "more than a century of Texas case law requires that votes be counted even if election official[s] violate directory election laws." In other words, even if the drive-thru locations are technically a violation, the votes cast at them are still valid and must be counted.
Hollins said that in the worst-case scenario, they "would need to encourage those 127,000 Harris County voters to come back out on Tuesday and cast a provisional ballot to make sure that in any circumstance their vote was counted." Still, there is hope that the court will once-again deny the claim that the votes are illegal and continue to count them toward the 2020 election.
Like what you see? How about some more R29 goodness, right here?
Why Prop 22 Is A Vote On The Gig Economy
Republicans Are Creating Fake Ballot Drop Boxes
A Security Guard Protecting A Ballot Box Was Shot
DMTBeautySpot
via https://www.DMTBeautySpot.com
Britni de la Cretaz, Khareem Sudlow