#DMTBeautySpot #beauty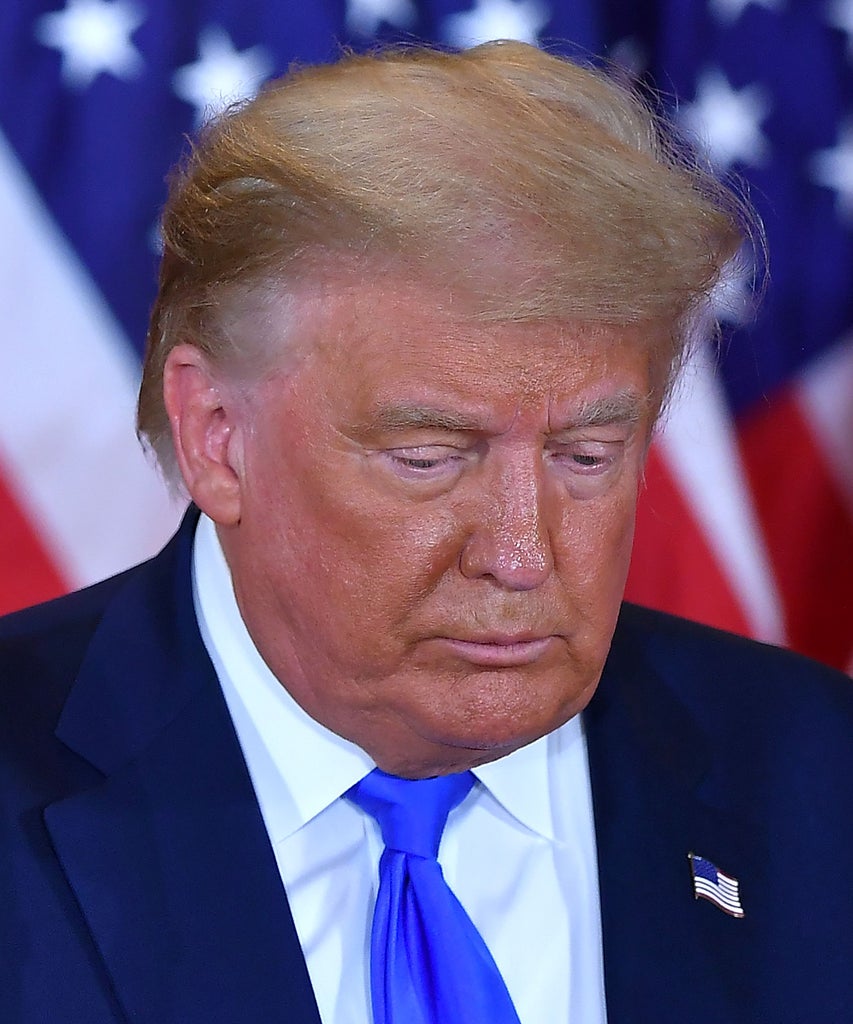 In an election that is still too close to call, President Trump preemptively announced that he will formally request a recount of votes cast in the swing state of Wisconsin, because, apparently, our ability to endure an elongated period of painful uncertainty hasn't been tested enough in the year of our lord 2020.
With 99% of Wisconsin precincts reporting, Democratic presidential nominee Joe Biden led President Trump by a slim margin — less than 1%, —which is perhaps why Trump was within his right to force a recount. Shortly after the Trump campaign's announcement about Wisconsin, they released a similar memo regarding Michigan votes, stating that they were not given proper "access" to the counting process in another attempt to paint Democrats as trying to "steal" the election. Neither candidate has, at the time of publication, secured 270 electoral votes and therefore the presidency (though Trump, in all his authoritarian-like glory, would like us to believe otherwise).
And now that Trump plans to force a recount in at least two states, any path to 270 by either candidate is sure to be contested, regardless of what that path inevitably looks like. Both presidential candidates have dispatched entire teams of lawyers to contest voting rules, regulations, and possible outcomes in a number of states, including Pennsylvania, Iowa, Michigan, Minnesota, Ohio, and more.
But Biden's camp has yet to respond to the Trump campaign's request for a full, official recount in any capacity. Given the former vice president's election night comments, it's unlikely he will contest the request. "Your patience is commendable," he said. "We're going to have to be patient until the hard work of tallying the vote is finished, and it ain't over until every vote is counted." In this case, those votes will be counted at least twice.
So, what exactly happens if there's a recount? In Wisconsin, a candidate can request a partial or full recount if the margin separating two candidates is 1% or less. The request must be made by 5:00 p.m. on the first business day following the vote, which the Trump administration has adhered to, and the recount must be completed within 13 days.
In Michigan, an automatic recount will be triggered if 2,000 votes or less separate Trump and Biden, while in Nevada, a candidate can request a recount for any reason, regardless of the margin of votes that separates them. And when it comes to Pennsylvania, a recount is automatically triggered if the margin separating candidates is .5% or less. A candidate cannot formally request a recount, but can appeal the outcome.
As a result of the 2016 presidential election — because no, that dumpster fire will never stop haunting us — Wisconsin created stricter recount rules. In the presidential race between then-candidate Trump and former Secretary of State Hillary Clinton, Jill Stein — who had zero chance of winning the election — requested a formal recount, which changed the outcome of the election in Wisconsin by 163 votes in Trump's favor, as reported by Governing's Jason Stein.
Trump has also threatened to take his concerns to the conservative-leaning Supreme Court if the Election outcome isn't in his favor. Trump has specifically taken issue with absentee and mail-in ballots in swing states, demanding that they stop counting votes (except, ironically, states like Nevada and Arizona where he is currently polling behind Biden). But so far, the race is still too close to call, and given the contentious nature of this election — and the slim margins in key battleground states — it's highly likely that the Trump administration will formally request recounts in other states as well, most notably Pennsylvania and Nevada to start.
If this election feels like a never-ending rollercoaster of doom, we're right there with you. Since March, we've all been forced to endure an indefinite exercise in accepting uncertainty. This presidential election is no different. So settle in, hydrate, and be prepared to endure a few more weeks of precarious unpredictability. Gulp.
Like what you see? How about some more R29 goodness, right here?
Can Trump Steal The Election? He Thinks He Can
Wait, When Will We Have The Election Results?
Here's How Joe Biden Could Still Win
DMTBeautySpot
via https://www.DMTBeautySpot.com
Danielle Campoamor, Khareem Sudlow