featured
Khareem Sudlow
It's All Love For YOU Star & First-Time Author Jenna Ortega
January 12, 2021
BruceDayne
#DMTBeautySpot #beauty


Welcome to The Come-Up, where rising Gen-Z talent checks in on their way to the top. Here, Jenna Ortega, who launched onto the scene as young Jane in Jane the Virgin, shares what's important to her after publishing her first book, It's All Love: Reflections for Your Heart & Soul.
ASOS Design Petite Menswear Suit, $74, available at asos.com; Burberry Logo Detail Vintage Check Bra Top, $380, available at burberry.com; Burberry Monogram Motif Vintage Check Cotton Baseball Cap, $390, available at burberry.com; Nike Air Force 1 LV8 Sneaker, $90, available at nike.com; Dalmata Necklace.
VITALS
Name: Jenna Ortega
Age: 18
Hometown: La Quinta, CA
Pronouns: She/her
IG: @jennaortega
Sun Sign: Libra
Phone Background: It's just a black screen. Very mundane.
Where you've seen me: You season 2, The Babysitter: Killer Queen
Where you'll see me next: Yes Day (March 12, 2021), Scream (January 14, 2022)
Nasty Gal Cardigan, Dsquared2 Geometric Rib Bodycon Dress, $980 $490, available at dsquared2.com; Cariuma Pantone OCA Low Moonless Night Canvas Sneaker, $89, available at cariuma.com.
FAVES
Causes: UNAIDS
Fictional Character: Nick Miller from New Girl
Comfort food: French fries
Role Model: My beautiful mother Natalie
Song I know all the lyrics to: "It Was a Good Day" by Ice Cube
Hobby: Reading
Three items I can't live without: My headphones, which I guess automatically loops in my phone, and that means I would need a charger.
Curse Word: Fuck.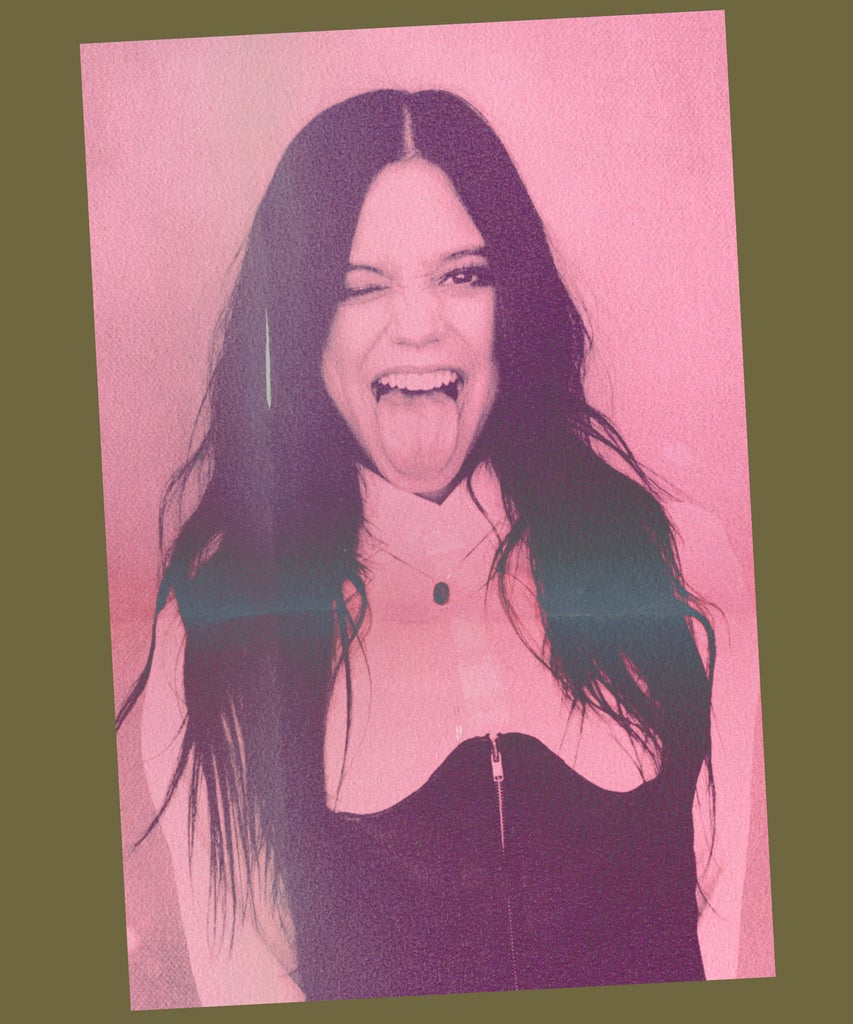 FIRSTS
Role: "Girl" on a TV series called Rob
Pet: Two beagles named Roxy and Benny
Couple I stanned: Michelle and Barack Obama
Teen show I loved: I wasn't loyal to any specific show growing up.
Audition Story: It was for a commercial…Don't remember the company, maybe Hallmark, those greeting cards. I just had to lay on a couch and pretend to sleep while some random actress kissed my forehead.
Time my alarm goes off in the morning: Either 5 a.m. or 11, no in-between
Time I saw myself represented on screen: The Selena film
Dsquared2 Poplin Man Fit Shirt, $475, available at dsquared2.com; PushBUTTON Corset; PushBUTTON Black Leather Zippered Miniskirt, $445 $134, available at ssense.com; Giuseppe Zanotti Bebe Touch Heels, $995.00 $597.00, available at giuseppezanotti.com; Dalmata Necklace.
LASTS
Show I binged: New Girl
Movie I saw: Adaptation
Book I read: History of Ethics by Sidgwick
Person I texted: My sister Mia
Weird Instagram buy: I've never bought anything off of Instagram.
Time I felt proud of myself: I sent a very well-worded email.
Dsquared2 Distressed Leather Kiodo Jacket, $3,045 $1,522, available at dsquared2.com; Dsquared2 Top; Nasty Gal Written In The Stars High Waisted Flare Jeans, $64.00$28.80, available at nastygal.com; Giuseppe Zanotti Morgana Boots, $995, available at giuseppezanotti.com; Dalmata Necklaces.
GOALS
How I want to change the world: I just want people to be kinder to one another. That's pretty basic; I'm aware. But since that is entirely up to 7 billion people whose minds I can't encroach upon, I only want to make positive impacts in the lives of the people I meet or connect with.
How my generation will change the world: By welcoming and engaging in conversation that past generations have been too hesitant to touch upon.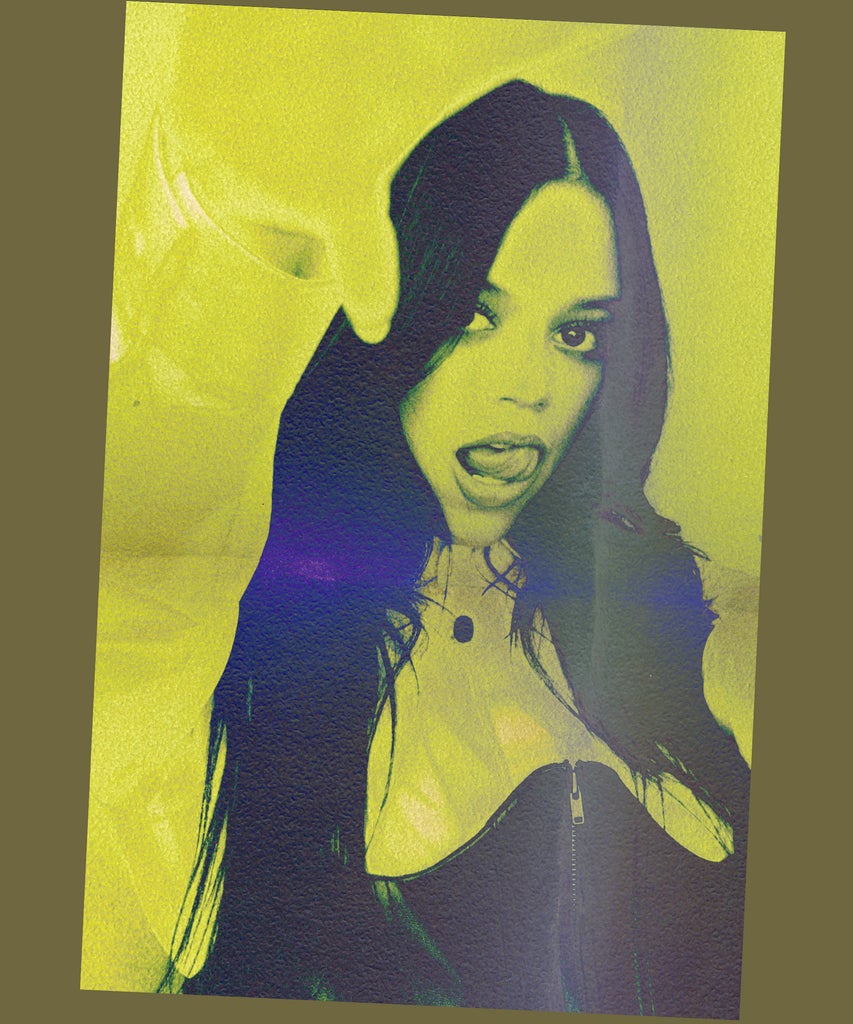 Dream role: I'll know it when I see it. I know Charlie Kaufman could write a great one.
I'd star in any movie with: Paul Dano
If I weren't acting, I'd be: Studying political science at a college on the East Coast or pursuing a job in the medical field.
Dream dinner guest: My grandfather. I'm told we share a lot of the same qualities but we never got the chance to meet!
Ortega's first book, It's All Love, is available now.

Like what you see? How about some more R29 goodness, right here?
Cree Cicchino Is Coming To Shake Up Netflix
Newcomer Madison Reyes Is Ready To Do It All
Beabadoobee Is "All Gemini." It's Perfect For Her.
DMTBeautySpot
via https://www.DMTBeautySpot.com
Lauren Le Vine, Khareem Sudlow