Elizabeth Gulino
featured
The COVID-19 "Super Strain" Should Make You Rethink These Common Activities
January 15, 2021
BruceDayne
#DMTBeautySpot #beauty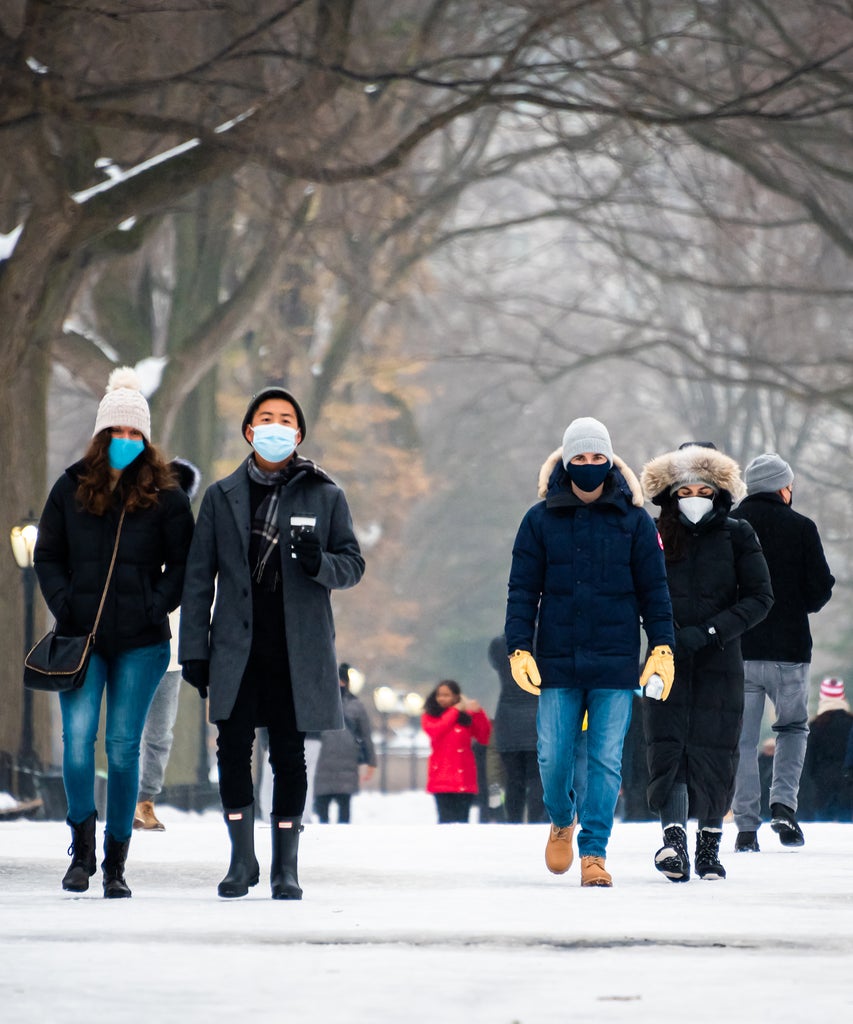 By now, you've probably heard about the new mutant strain of COVID-19. The variant, known as the SARS-CoV-2 lineage B.1.1.7, originated in the United Kingdom in the early fall, and was first detected in the U.S. on January 5. And it's spreading — fast.
All viruses mutate, but B.1.1.7, along with other new variants that have been detected in South Africa and Ohio, are concerning, says Abisola Olulade, MD, a family medicine physician based in San Diego: "They're worrisome because they have a lot of mutations, not just a few, and these mutations are significant and can have potential clinical implications."
Most alarming: British scientists published a study in late 2020 stating that the B.1.1.7 variant was 56% more transmissible than the one we've been battling until now. In other words, it's more contagious: Dr. Olulade says that the variant's spike protein (which helps the virus latch onto and enter cells) has mutated, possibly allowing the virus to bind more tightly to our cells. The good news is that there's currently no evidence that the B.1.1.7 strain causes more severe symptoms or has a higher fatality rate than previous strains, and experts believe the approved vaccines should protect against it. Even so, this super-spreader strain is a big deal.
After nearly a year of living in a pandemic, many of us have likely started loosening the strict precautions we were taking initially. We're lingering a little longer at the grocery store. We're shying away from telling the people in our pod that, no, we'd rather you not see your other friends right now. We're treating being outside like a panacea, tugging our masks off or forgetting to socially distance during walks with friends. But experts are urging people to respect the seriousness of the illness — and to stop taking these unnecessary risks.
First and foremost, that means avoiding public indoor places. Dr. Olulade stresses that we know that the virus spreads much more easily indoors than it does outdoors. If you do have to be inside, keep your trip as short as possible. "You don't want to be having conversations or lingering [indoors]," she says. "You want to plan out what you're going to be doing and spend as little time as possible [indoors]." Even if we're outside, we must avoid close contact, which the Centers for Disease Control and Prevention defines as being within six feet of someone else for a cumulative 15 minutes, over the course of a day.
The CDC's COVID-19 guidelines have been steady throughout the pandemic: Wear a mask, stay at least six feet part from others, avoid crowds and poorly ventilated spaces, wash your hands, and clean disinfect surfaces often. "We have to go back to old-school methods of preventing this, especially since the vaccine rollout has been abysmally slow," Dr. Olulade says. Of course, there are people who can't avoid certain high-risk activities, including essential workers. That makes it even more crucial for the rest of us who can stay at home to do so.
Dr. Olulade says that having a healthy fear of COVID-19 is a good thing, pointing out that the virus is still new and relatively unstudied. And its effects still appear to be somewhat random: One person might have mild, cold-like symptoms while someone else might end up hospitalized.
"Some people tend to have an optimism bias, that 'This is not going to happen to me, I'll be fine.' But a lot of people that thought it wouldn't happen to them have unfortunately died or been hospitalized with long term effects. We just can't let our guard down," Dr. Olulade says. "There's a light at the end of the tunnel, but we're very much still in it."
Like what you see? How about some more R29 goodness, right here?
If I Had COVID-19, Should I Still Get Vaccinated?
Read This Before Hitting The Slopes This Year
What's In Pfizer's COVID-19 Vaccine?
DMTBeautySpot
via https://www.DMTBeautySpot.com
Elizabeth Gulino, Khareem Sudlow