#DMTBeautySpot #beauty


Photography by Steven Taylor
Words By Linda Hosmer
We dare you to find someone who doesn't know who he is or know his hit songs. We're talking about singer-songwriter-producer Charlie Puth. The artist you first met when he hit the music scene with an epic collaboration with Wiz Khalifa in 2015 for the emotive smash hit song he wrote and produced called "See You Again." If you follow him on Instagram you know he's an approachable and charming music nerd who's constantly fiddling on his keyboards, one of which he's had since childhood and uses on every album. Charlie is doing exactly what he was meant to be doing and you get a feel for it when he performs, be it in his studio on Instagram or on a stage with bright lights. His talent is palpable. Oh and he's also pitch perfect. No really, he has perfect pitch. Just ask his friends who constantly test his impeccable ability. Sorry Charlie. You've been blessed with a gift we all see as magic.
Charlie's come a long way from his days in New Jersey to his current multi-platinum success. His sophomore album "Voicenotes" (named after the iPhone app) secured GOLD certification just four days after its release last year, an honor some albums wait months or even years to secure.
But despite all of Charlie's success, Charlie's been very candid in interviews about the isolation and anxiety fame can conjure up. He's worked really hard at not ignoring his anxiety but instead acknowledging it the best ay he knows how – through his music. He's also quick to value his privacy while still making sure he's creating a genuine connection with his fans and 13 million followers.
We asked Charlie a couple of questions in order to get to know him a little better. So sit back and play "The Way I Am" (our favorite) in the background and follow along as we learn about the Charlie who's come into his own skin, doing things his way, the way he is.
shirt and pants CMMN SWDN, tank top ZEGNA
Let's start with your childhood. Talk about how you grew up in New Jersey and how your parents nurtured or encouraged your natural musical ability? Your mom taught you piano right?
Yes. I started playing when I was 4 years old. My dad actually purchased me my first Keyboard Music Sampler when I was 11. And to this day I still use it on every song I make.
Do you remember the exact moment when you realized you could play a song after only hearing it once? What was that feeling like?
I used to sing songs to my parents and their friends as early as 3 years old. For as long as I can remember, I've always had songs playing in my head just like how you would hear it on a CD. So I used to call it "singing along with the songs in my head." I had no idea that was called perfect pitch. Up until I was about 12 years old, I thought anybody could listen to a song and just play it back on piano.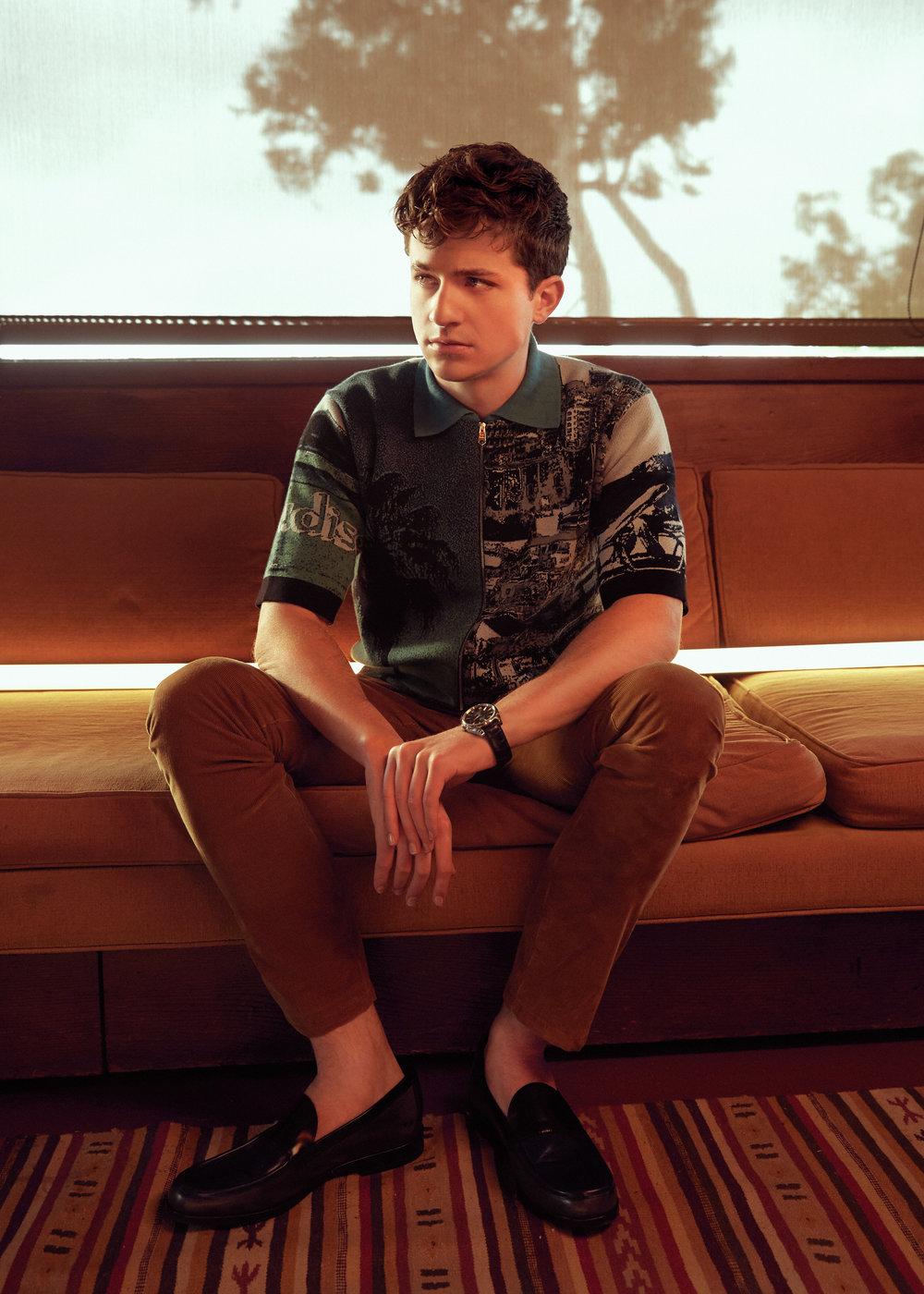 top PAUL SMITH, pants HUGO, shoes PIERRE HARDY, watch OMEGA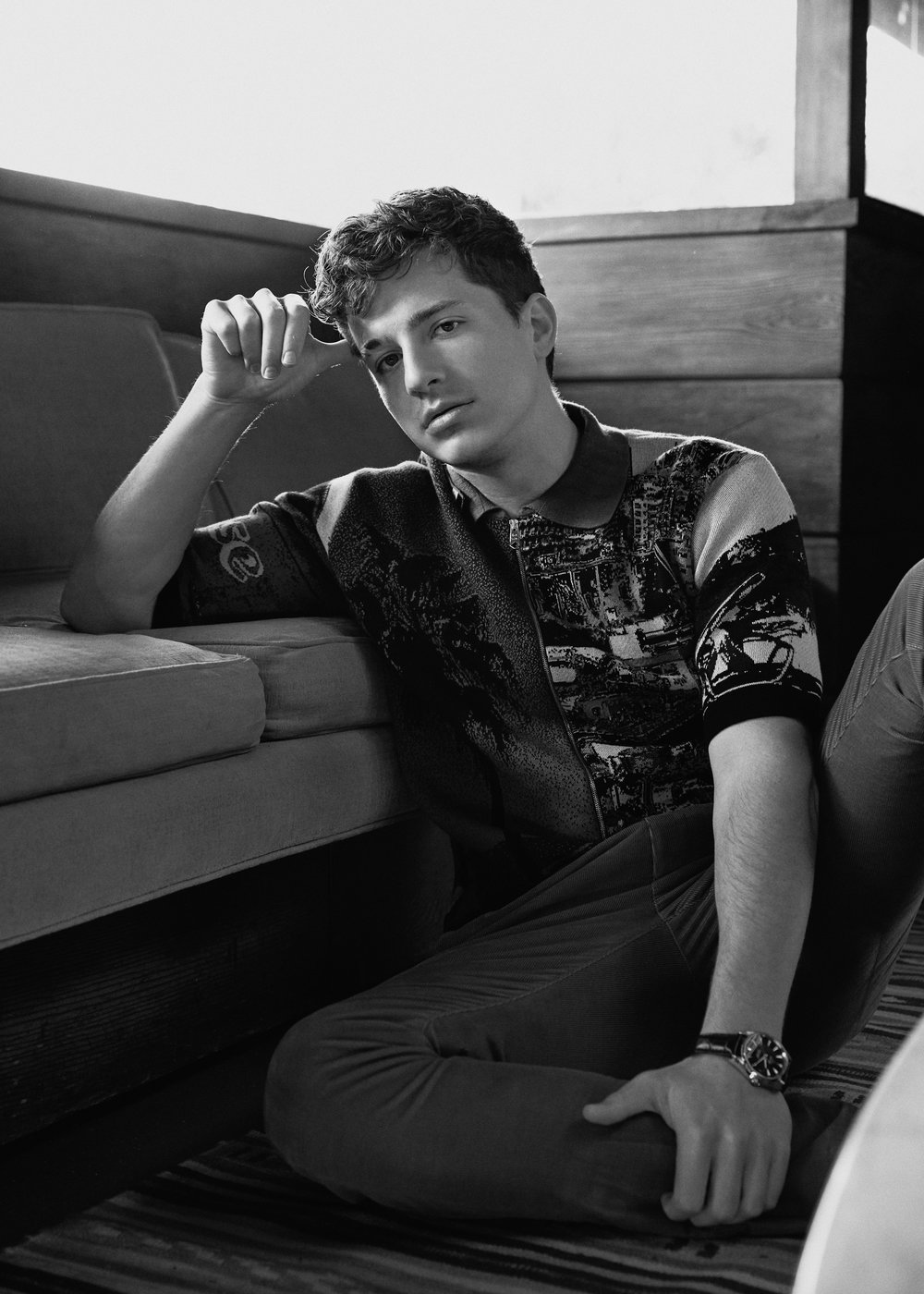 Your perfect pitch is constantly brought up and it seems to be something your friends are always testing you on…
My friends always test my perfect pitch, I guess it's a cool party trick.
Keyboards (or piano) could easily be seen as extensions of you. You're a music nerd in the best possible way, you're always tinkering on keyboards, you're constantly in a room surrounded by them. Do you have a favorite keyboard? Or is it like calling out a favorite child?
I have two. The Korg Triton Studio (what my dad purchased me in 2001) and the Roland Juno. Both are such important keyboards. The 2000s wouldn't exist without the Triton and the 80-90s-and now wouldn't either without the Juno.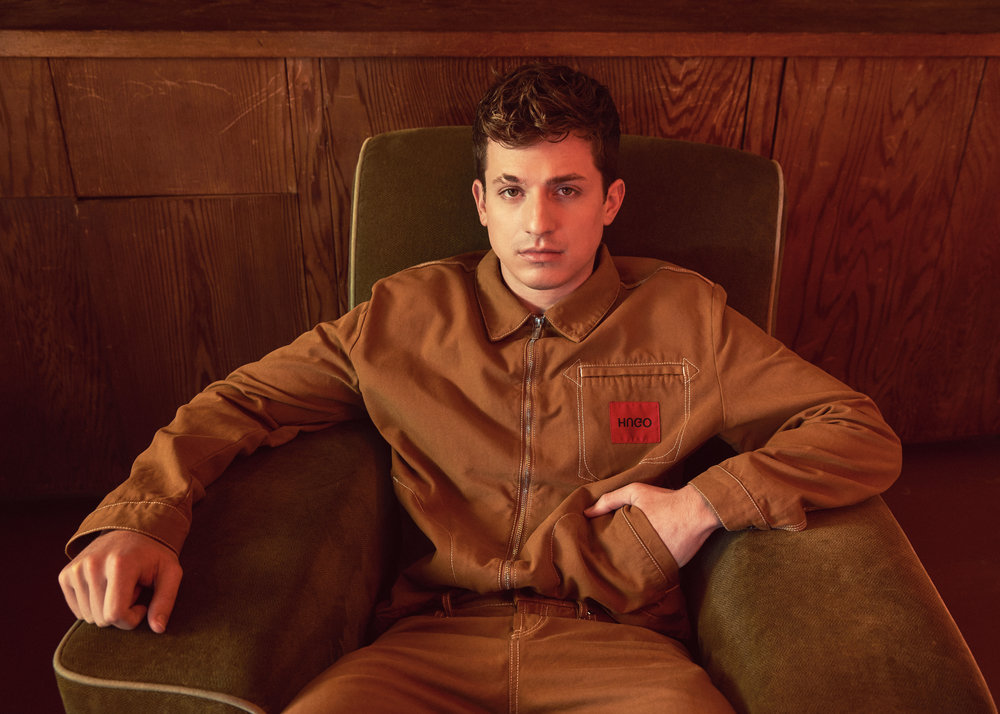 look HUGO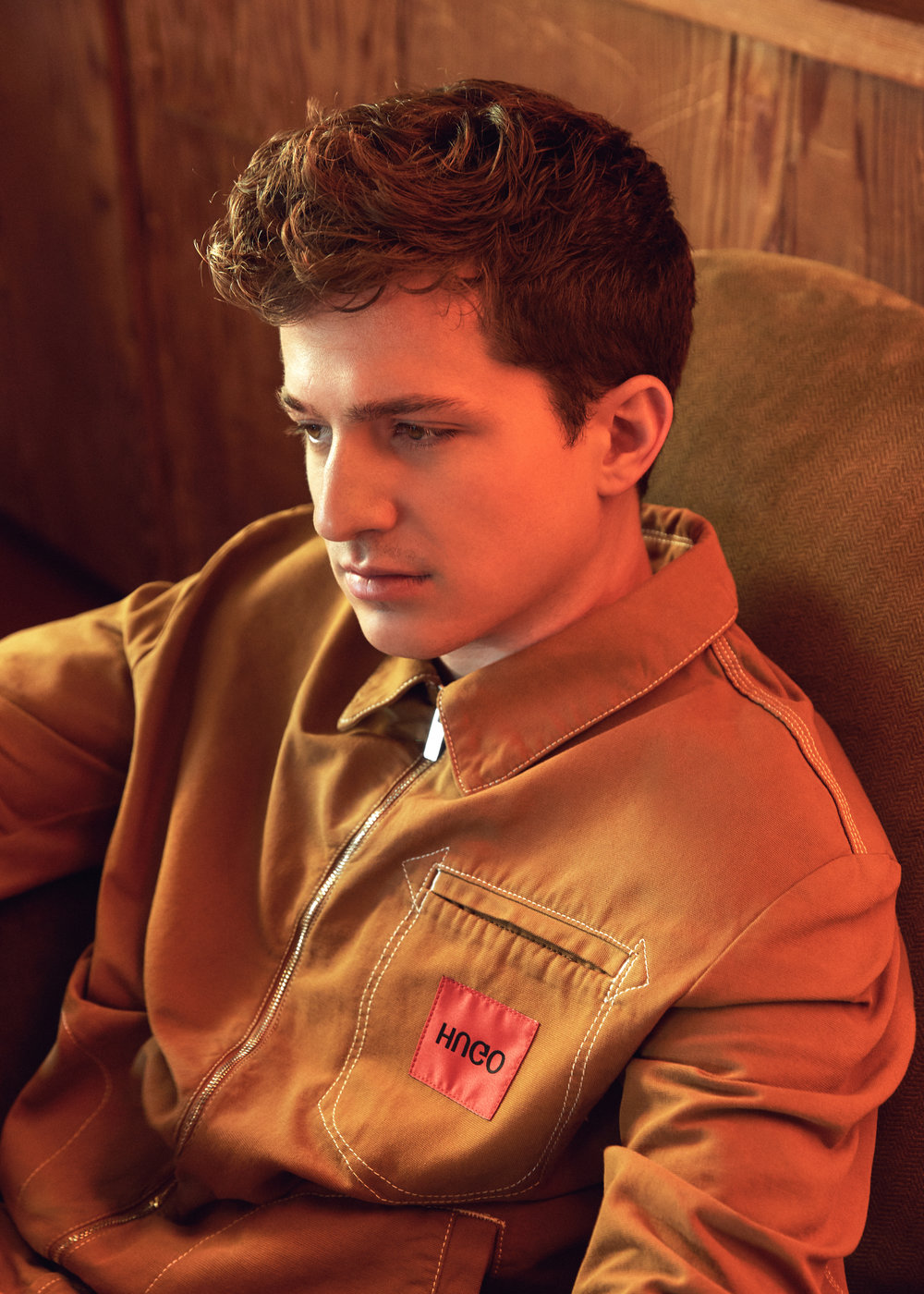 If you could change something in the music industry today what would it be?
More spotlight on songwriters and those behind the scenes. Grammy categories, award shows, money....
Your fans love you so much and thanks to social media they get sneak peaks of your life off of the stage but even then what's one thing they don't know?
I'm sickly obsessed with candles and smells. I have 40 different candles in my room right now.
Is there any other passion you have that competes with your music?
Cars. I know everything about cars.
What do you want to be remembered for in the long run?
I want the music I make to outlive me.
—
Charlie's been hard at work on new music and says he can't wait for his fans to hear it. So you'll just to wait and see what the singer-songwriter-producer has up his sleeve even though you already know it'll be something you'll play on heavy rotation because he's just that good.
sweater DIOR, pants MAISON MARGIELA
look HUGO
Additional Credits:
Styling by Adrian Martin
Grooming by Marissa Machado
Styling Assistance by Loc Hoang
Produced by Eff Ulloa

Behind the Scenes during Charlie's Photoshoot
DMTBeautySpot
via https://www.DMTBeautySpot.com
The Editors of Men's Fashion Post, Khareem Sudlow